Beattie backing for basketball bounce once crowd s allowed
Basketball star Jenna Beattie is urging all of the sport's followers to get back on-court once it is safe to do so.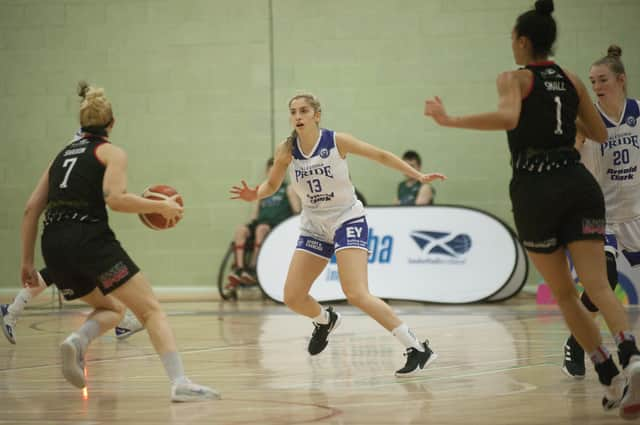 Jenna Beattie in action for Caledonia Pride v Essex Rebels in Stirling. Picture: Roberto Caviares
The former Fury player, now playing in the WBBL with Caledonia Pride - the most senior women's league in Britain - hopes to see more faces at the Pleasance in Edinburgh once the game is back up and running.
Governing body basketballScotland has permitted outdoor sessions for basketball with strict guidelines, but Beattie has urged hoops fans to back their local teams, and the Pride, when it's safe to do so.
"It's a great atmosphere at home games with friends and family and local mascots from local teams.
"When things are back up and running and we're allowed crowds back at games it'd be great to see everyone bring their friends and family along to see the games and promote the women's basketball a little bit more."
Beattie joined Pride last summer after growing up with Fury playing in the Scottish leagues, but now travels as far as 400 miles to Colchester for a league match.
Home court has moved from Grangemouth to the capital for her, but one of the best things about home games at the Pleasance, she added: "It's better being a half-hour train trip for me rather than five hours by bus!"