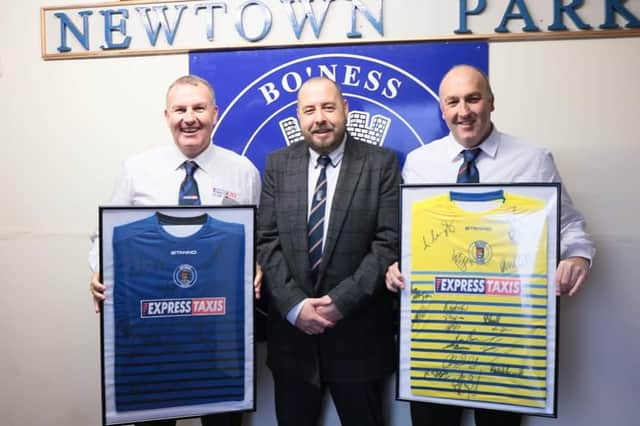 Iain Muirhead (centre) has revealed his plan
Uncertainty remains about if and when Lowland League clubs will return from their coronavirus sabbatical, with the cost prohibitive nature of PCR testing an obvious problem.
"Certainly I don't believe we can play all the games at this late stage," said Muirhead, whose side are eighth with 18 points from 10 games.
"Even if they allowed us to start training you are not going to play a game until April before you get players up to the fitness levels required.
"I believe they (the authorities) want to finish at the end of May because of the Euros, so that (playing all the league games by then) is not going to be feasible.
"Null and voiding would create problems in terms of promotion and relegation, not that we would probably be involved in that but you would be creating issues.
"The option we think is best would be reaching the threshold of playing half the league games which I think constitutes six games for us.
"It would allow us to start at a later stage, allow us to get six games in over the course of two or three weeks probably quite comfortably, two games a week or whatever it may be.
"If it's 50 quid a test and you've got to test your whole squad and your management team you're talking 25 tests a week. When you're paying players as well, just do the maths and you see it doesn't stack up."