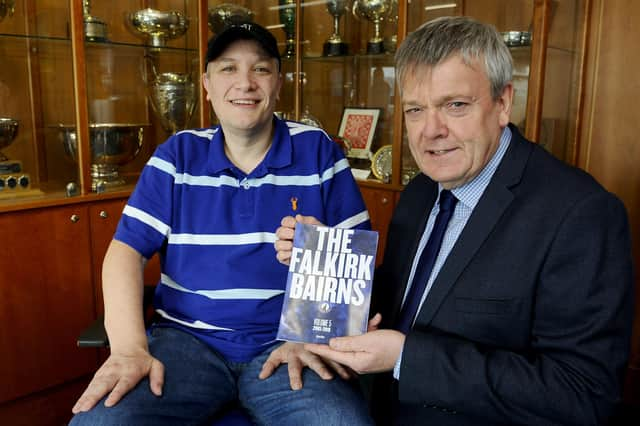 Author Michael White with former Bairns player David Hagen, who has Motor Neurone Disease. Picture: Michael Gillen.
Physical copies have been put on hold for the time being due to the COVID-19 crisis affecting printers, as well as the lockdown restrictions.
But that hasn't stopped Falkirk FC historian Michael White publishing his fifth and final volume of the club's history as an e-book, raising money for Motor Neurone Disease Scotland.
From the heights of beating Ajax, beating the Old Firm, cup finals and staying in the Premier League, to relegation to the third tier of Scottish Football – it has been quite a journey. The story of these roller-coaster seasons is told in the new book which covers the years 2005 to 2019 and is extensively illustrated throughout.
Cover of The Falkirk Bairns Volume 5 - club history book by Michael White - 2005-2019. Profits go to Motor Neurone Disease Scotland.
A small print run, also raising money for the cause, will follow when current Covid-19 restrictions allow.