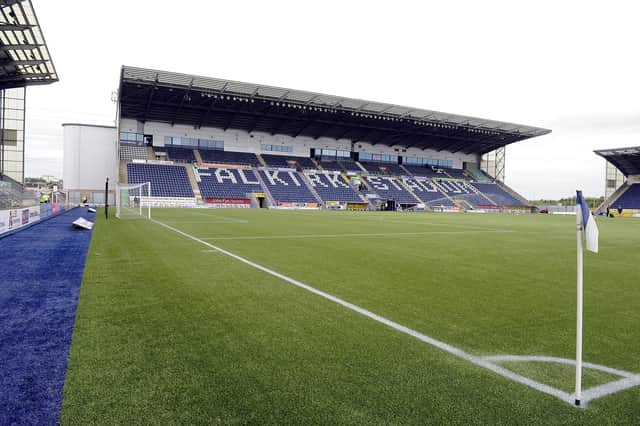 The Falkirk Stadium where East Stirlingshire play their home matches (Pic: Michael Gillen)
The announcement was met with backlash on social media as clubs were accused of voting the proposal through purely for money and that allowing the two teams to enter the pyramid at tier five, bypassing lower divisions such as the West of Scotland leagues, flew in the face of sporting integrity.
However, Fleming dismissed those claims, saying that the most important part of the proposal is that it will be for one season only.
"We voted to support the proposal," he confirmed.
"A lot of people seem to think this was done purely for money but given it's only £50,00 to the league, that isn't automatically given to the clubs and even if it was it would be little over £3000 each, although that's not to be scoffed at it won't change anyone's season and is pretty negligible in the grand schemes of things.
"Given it's only for one year, and we've had that confirmed, the rule of the league will be changed and extending beyond one season would have to go to another vote.
"It seemed the majority of clubs would not be keen on that based on last night's meeting, at this moment in time we would not vote to extend it beyond this season."
"From our point of view this won't be detrimental to any tier six teams, as none were going to be promoted after last season anyway, so they are not taking a place form any other team."
Fleming added that he believes having the two teams in the division will bring new eyes to the Lowland League as well as increased attention in media outlets, something that can only be seen as a positive.
"We felt it was a great way, rightly or wrongly, to highlight the league to new people and that hopefully gives us something to build on in the future after Rangers and Celtic have gone off to wherever they go at the end of the season."