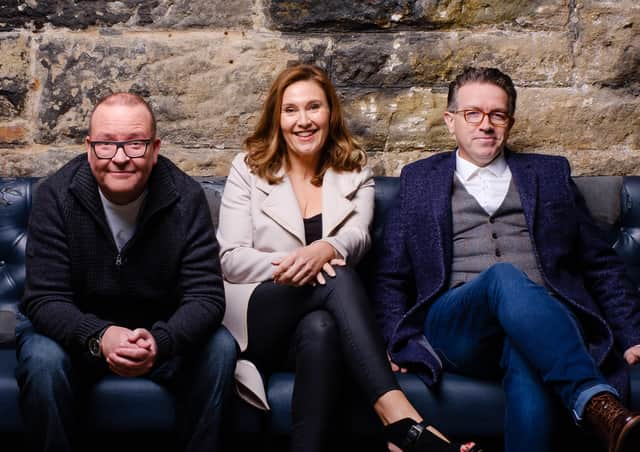 The evening, called Still Gaun', promises to be full of fun, laughter and memories of the long-running series whose main stars were Ford Kiernan and Greg Hemphill as anarchic pensioners Jack and Victor.
They will not be there, but Jane McCarry - who played Isa, whose forensic powers of deduction made Sherlock Holmes look like an amateur, and whose incessant chatter drove strong men to drink - certainly will be.
So will Mark Cox, who played miserable Tam and Paul Riley, who played one-legged Winston.
After 62 episodes, 21 years and a record breaking run of live shows at the Glasgow Hydro, these three comedy actors are coming together for "a hilarious night out not to be missed".