Falkirk bingo players love these top tips that boost their game – find out why
This article is paid-for content and not the view of The Falkirk Herald. You must be over 18 to play online bingo.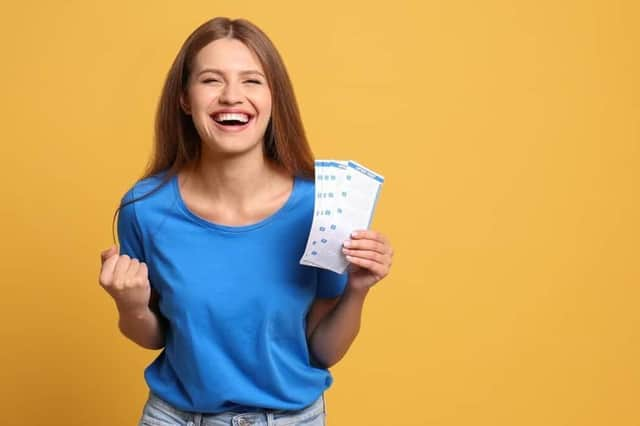 Eyes down, hands up – who enjoys a game of bingo?
There was a time when Falkirk had a number of big bingo halls and social clubs where the game was always 'on'.
These days, though, many Falkirk folk are finding they are enjoying the fun and flexibility that comes with playing online.
That means they can log on whenever and wherever they want, and still enjoy the chat and socialising that comes with meeting up with mates.
There are so many new online bingo sites out there, each with something different to offer: how can you tell which one is the best fit for you?
First port of call for Falkirk bingo fans is wdwbingo.co.uk, a one stop shop for all things to do with playing the nation's favourite numbers game.
Want to get ahead in the game? The bingo bigwigs at wdwbingo.co.uk have ten top tips to guide you to getting the most from your online game.
Stay safe: You'll play with peace of mind knowing that your chosen online bingo site is fully licensed by the UK Gambling Commission. The experts at wdwbingo.co.uk read the fine print and only endorse licensed sites which offer secure payment facilities.
Start well: Many online bingo sites have special offers for new players. Check out what's new and compare their welcome offers at wdwbingo.co.uk.
Moving up: You might tend to play at home on the couch, but it's good to have the option to play on the move too. Look for a site that flicks between laptop, tablet and mobile so you can play wherever, whenever.
Find your crew: There's an online bingo site out there that will suit your mood, your interests and offer the games you love to play. Don't feel obliged to stick with the same site – switch things around and find the right site for you.
Meeting place: Playing bingo in Falkirk was a great chance to get together with friends and have some fun. Online games also offer the opportunity to blether, meet new people and have a laugh. Look for sites that have good reviews that praise their friendly approach and lively chatrooms.
Support system: If something crops up, you need a helping hand or just have a question, customer support should be on tap to help. Check the customer service reviews on wdwbingo.co.uk to see which sites come out on top.
Just rewards: Online bingo sites reward regular players with access to exclusive games, extra boosts and promotions to keep the fun going. The bingo experts at wdwbingo.co.uk check out the latest rewards and offers – they're easy to see at a glance on the website.
Get smart: Your online bingo game should be free of glitches, easy to find your way around and a cinch to play. At wdwbingo.co.uk, the tech gurus have examined the behind-the-scenes graphics, software and technical features of sites to help your play go smoother.
Have fun: Play responsibly and stick to your limits. Use a trusted and reliable site and keep it light and fun.
In the loop: It's all happening online these days and new bingo sites are cropping up all the time. Check in with wdwbingo.co.uk to keep on top of all the latest news, games and offers.
The wdwbingo.co.uk site offers a clear route through today's busy bingo landscape making it a 'must read' for Falkirk bingo fans.
DISCLAIMER: All gambling sites and guides, including online bingo, are 18+ only. Gambling comes with high risks and should not be undertaken as a financial solution.
If you suffer from a gambling problem or suspect somebody you know does, call the National Gambling Helpline at 0808-8020-133 immediately. You may also visit these organisations for free gambling addiction resources: