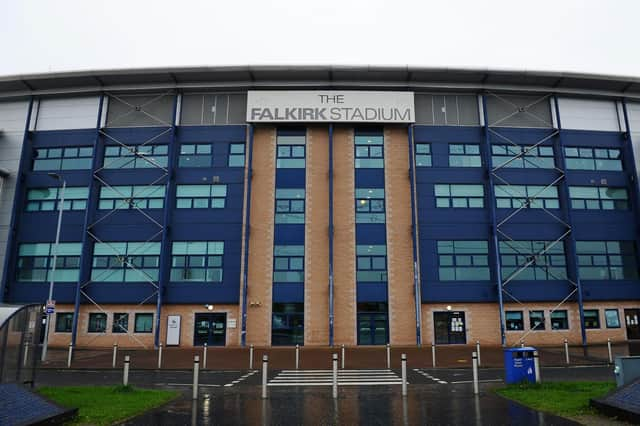 Drive-in movies, hosted in aid of the Catherine McEwan Foundation, will return to the home of Falkirk FC in June.
The Falkirk Stadium is set to play host to another Lockdown Drive-In Movies event during the weekend of June 4 to 6.
The three day event, organised by charity The Catherine McEwan Foundation, follows the success of two previous drive-in events held last summer and at Hallowe'en.
Each day has a theme through the films which have been picked and among them are some cult favourites and singalong family smashes.
Kicking off the weekend on Friday, June 4 will be the superheroes, with Batman Begins at 6pm, followed by Superman: Man of Steel at 9pm.
The following day, it's a day of family fun and a girls' day/night out with the Saturday singalong – The Greatest Showman at noon; Mamma Mia at 3pm; Grease at 6pm and Dirty Dancing at 9pm.
There's also an unmissable special late-night screening of Pink Floyd: The Wall at midnight.
To wrap up the weekend, it's Star Wars Sunday.
It kicks off at noon with Rogue One, followed by A New Hope at 3pm, The Empire Strikes Back at 6pm and Return of the Jedi at 9pm.
As with the previous Lockdown Drive-In Movie events at the home of Falkirk FC, all the money raised goes to the Catherine McEwan Foundation.
The charity helps Scots sufferers of Crohn's and Colitis, including funding research, staff and support workers.
Derek McEwan, founder of the charity, said: "We are delighted to return to the Falkirk Stadium with our Lockdown Drive-In Movie event, which has proved so popular in the past.
"This time we have a bigger and better line-up of films than ever before.
"Like all charities we have had a tough time without event income so we're delighted to welcome the Catherine McEwan Foundation family back to one of our favourite events.
"It's an amazing set-up, and, hugely important in these times, it's completely safe, compliant with all guidelines and family-friendly.
"You're safe and secure in your own car, so you're in control.
"Every penny makes a difference right here in Scotland so please join us for what will be a wonderful weekend."
Tickets go on sale on Star Wars Day – Tuesday, May 4.