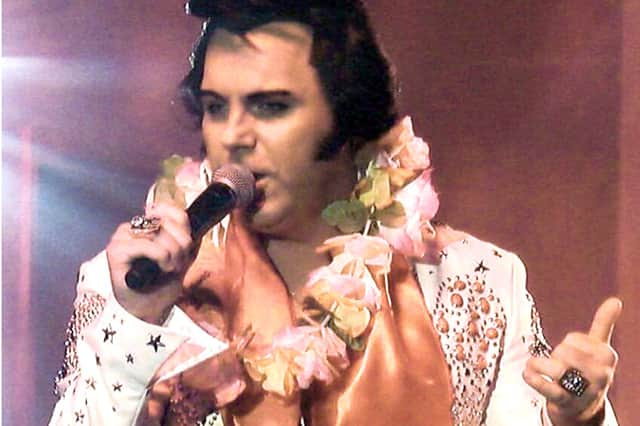 Johnny Lee Memphis will be bringing his hip shaking, world renowned Elvis tribute to the Dobbie Hall later this year
After a year of COVID-19 lockdown and endless online music sessions, GLK Promotions is pulling out all the stops to offer some scintillating live entertainment to the good people of Larbert and beyond.
The Main Street music venue will be back in action – with a licensed bar for over 18s – from the end of July when the first of GLK's stable of acts hits the stage.
Here is the full line up for 2021 with all the dates:
Cher/Tina Turner (July 30); Neil Diamond/Johnny Cash (August 20); McFleetwood – Fleetwood Mac tribute (September 11); Freddie and Queen Experience (October 1); Sassy Boys – ladies only night (October 22); Johnny Lee Memphis – Elvis tribute (November 5); and One Night of Country (December 3).