Falkirk Rugby Club: Launch date for newly upgraded £800k Sunnyside Pavilion is announced for next month
Having successfully landed grants totalling £800,000, Falkirk Rugby Club has this week announced that its vastly upgraded Sunnyside Pavilion and changing facilities at Horne Park will be officially opened at the home league game against Gordonians which kicks off at 2pm on Saturday, December 16.
Watch more of our videos on Shots! 
and live on Freeview channel 276
Visit Shots! now
The exciting development at Dorrator Road, Camelon, comes after club officials purchased the pavilion from Falkirk Council for £1 this summer, after stating to councillors that the ownership transfer would help the club transform the dilapidated pavilion with inadequate changing areas into a "multi-purpose community asset".
"Our changing facilities are well over 50 years old," Falkirk Rugby Club director of rugby Kenny Grieve told the Falkirk Herald. "And there was a dilapidated building with no real hot water and all the rest of it.
"So in the last few years we've been accumulating grants for a pavilion upgrade.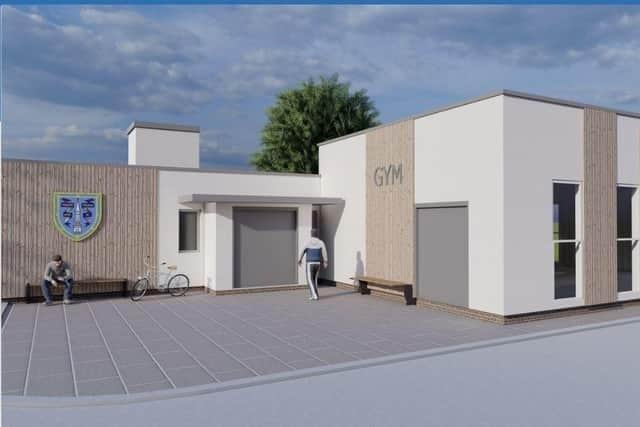 "And we've got the best part of 800 grand. We're now nearing completion of the pavilion and the opening day will be on December 16.
"There will be a ribbon cutting that day with a load of listed gentry coming. The president of Scottish Rugby Union should be there as they helped with the funding, sportscotland will be there, as will Provost Robert Bissett and local councillors.
"The changing facility will be upgraded to modern day. There's an extension going onto it which has got a state-of-the-art gym.
"It's a rugby players' gym with lots of weights and lots of free weights.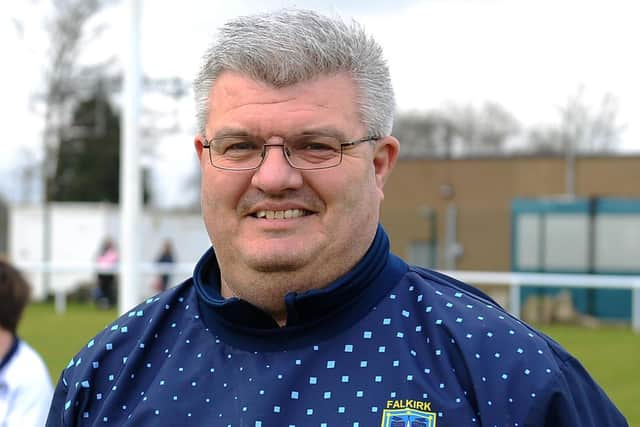 "There are changing facilities for male and female, male and female referee changing rooms, there will be individual shower cubicles within the changing rooms. So it's going to be really, really good.
"What impresses me most about the new facilities is probably that there are now individualised changing rooms.
"Before you just had a concrete block, with just brick and concrete which wasn't particularly salubrious.
"Whereas now we have state-of-the-art showers, gym and it is accessible for everybody.
"Previously you couldn't get into certain areas because you had to go upstairs but that's all been adapted so it's really been brought up to the 20th century."
The club is confident that local rugby participation among women and girls will increase although all players will benefit from the changes. It also intends to encourage wider community access, with local partners able to use the facilities to offer health and wellbeing programmes.
There will also be a new toilet block with disabled access and baby changing facilities, while the building will get new cladding and a more efficient and greener heating system.
The pavilion will be made available for use seven days a week on a not-for-profit basis.
Cash for the project was secured via funding from Scottish Rugby Union (which gave £250,000) and £100,000 from sportscotland. It also won public support for its bid to get £146,424 from Falkirk Council's Community Choices fund.
Grieve added: "We're doing pretty well. I took over as director of rugby five years ago now and the club was on its knees financially, on the playing side, everything.
"And we've turned it around from where we were.
"We've invested heavily in our youth section. Five or six years ago we only had 40 kids playing minis from P1s to P7s, we've now got over 180.
"Our midis section had maybe about 50 kids, we're now sitting near 175 so we're in a good place.
"Our development plan over the next five years will include looking at getting a 4G surface, because we can't get one in the area for love nor money.
"The 4G surface is just booked out for football everywhere you go. They've got the monopoly on everything."