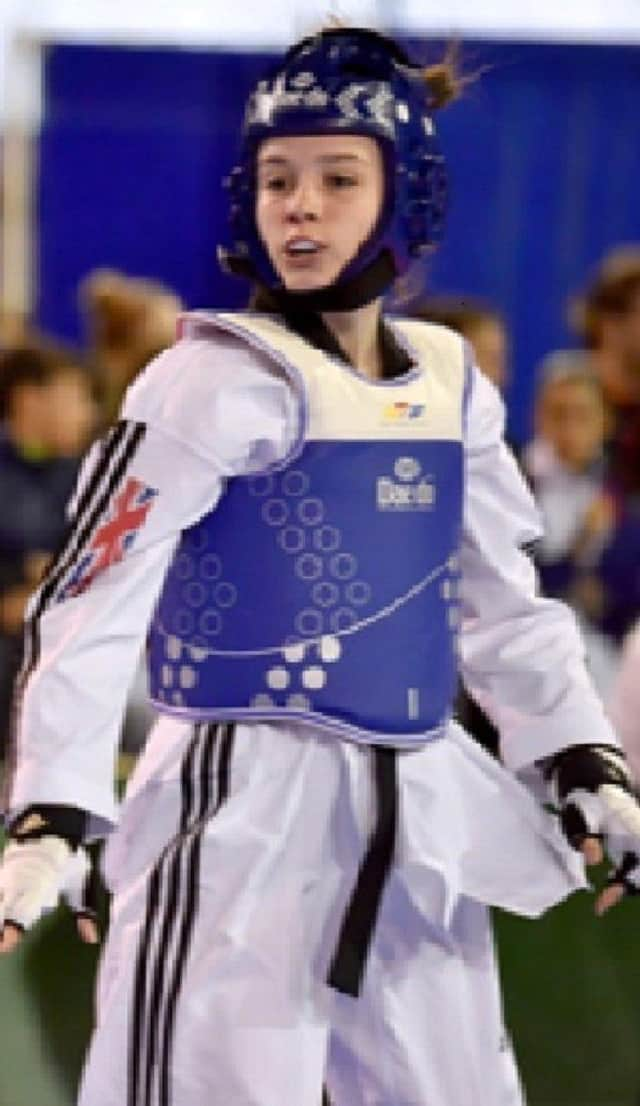 Erin Shaw. Picture: supplied
Erin (17), from Larbert, has been training with Central since she was seven years old.
For the past three years she has been a member of the Manchester-based GB Taekwondo Development Squad. She hopes to follow in the footsteps of her Carronshore clubmate Jordyn Smith and become a full- time athlete on the prestigious World Class Programme.
Erin is coached by Jordyn's Dad - Central Club Coach Darren Smith.
Erin Shaw. Picture: Supplied
He said: "It's great to see all Erin's hard work paying off. It's been really tough for the young athletes to stay focused and continue their training during the lockdown period. This is a great opportunity for Erin and I'm sure she'll step up her training and go to the Worlds in great shape."
Erin said: "Training at home has been challenging both mentally and physically due to the restrictions but online Zoom sessions have brought a sense of normality. I'm really looking forward to getting back into full contact sparring."
Central founder Grand Master David Bailey added: "Erin is a fantastic ambassador for the club. She trains so hard and deserves every success in the future. I'm sure she'll make a great impact in Bulgaria."