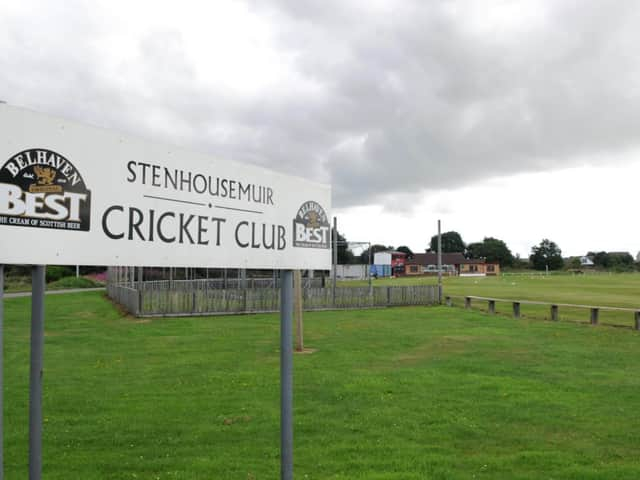 Stenhousemuir Cricket Club are awaiting final approval on plans to compete in six competitive fixtures staring next month
The plans are still subject to final approval from the Scottish Government, Sport Scotland and Cricket Scotland.
Should they go through, Stenhousemuir will be set to take part in six games home and away against three sides – Stirling, East Kilbride and Drumpellier.
Meanwhile, the second XI will face Motherwell, East Kilbride 2s and Drumepllier 2s.
Once approval is granted, the fixture will begin on Saturday, August 8.
In preparation, the Stenhosuemuir players are planning to face off against each other in an inter-squad training match on August 1.
Speaking to the Falkirk Herald, Stenhousemuir CC secretary Steven McLaren said the players are itching to get some game time.
He said: " Between Cricket Scotland and the West of Scotland union, they've facilitated the organisation for these games.
"The Scottish Government is deciding on July 30; we were told initially to have an inter squad game on August 1.
"The seniors started training in groups of three and are now training in groups of five and are itching to play.
"It has been easier to get the junior training going satisfactorily with the restrictions."
McLaren, who is also the club treasurer, has been working at the 'Covid Officer' for the club, meaning he has been central to the preparations to get training going ahead and get these games played safely.
At the moment, restrictions do not allow for spectators at games but McLaren is hoping these will be relaxed in time for their first match on August 8, once the fixtures have been approved.
"As the Covid Officer, I'm the central point of contact for anyone at the club on Covid issues," he said. "I've been co-ordinating stuff and then guys come to me if they are unsure of anything.
"One of the guidelines is were are not meant to have any spectators at games at the moment.
"A review will have to happen to get the go-ahead for these games and we are hoping spectators are going to be allowed."