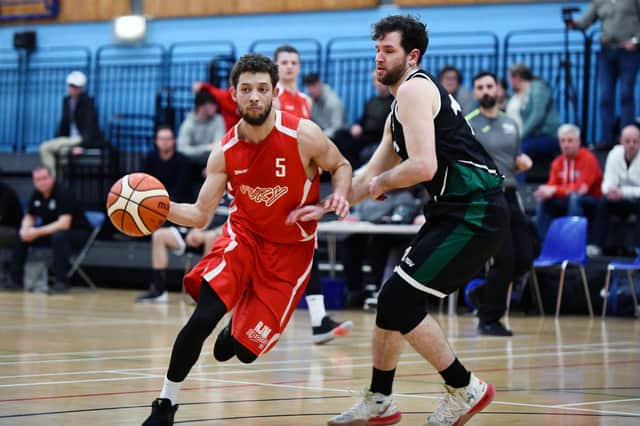 Sony Centre Falkirk, RJM Sports, Bee Copy, Life Fit Wellness, Forthview Golf and Carronvale House & RC will all continue their sponsorship of Fury next season
Sony Centre Falkirk RJM Sports, Bee Copy, Life Fit Wellness, Forthview Golf and Carronvale House & RC have not only continued to work with the Falkirk club during the past year, but will continue to bring their financial help and expertise to the club into 2021/22 season.
Fury Headcoach John Bunyan commented: "Despite these business organisations fighting for their own survival at this time, it is heart warming to see the past and continued support they have and are giving to our club.
"The support from the 'BIG 6', whether financial or in terms of equipment and goods or key expertise, in making our players and teams the very best in the country is simply fantastic."
Fury are known as ' Sony Centre Fury ' in all National Competitions after club's main sponsor.
Dean Serafini of Serafini Retail who own the Falkirk Sony Centre said: "If the last 12 months have been difficult for business, they have been no kinder to community sports clubs such as Fury.
"Despite all the challenges of the last year, the relationship between my own business and the club has been a solid one and next season will be our sixth as headline sponsor."
RJM Sports continue to be the clubs kit supplier while Bee Copy, Printing Services, Falkirk provide the club's match programs, game tickets and promotional material.
Life Fit Wellness have engaged with the club for many years in terms of physio and injury prevention and are now the club's sole partner in terms of working with Fury players injury prevention and management issues.
Stewart Craig, Golf Professional at Forthview Golf Range, has worked for 15 years with Bunyan in the delivery of biomechanics to club.
Carronvale House/Recreation Centre's indoor and outdoor facilities have been invaluable to the Fury in terms of helping to retain players and providing a fantastic setting for the club's individual and team development in the past year.