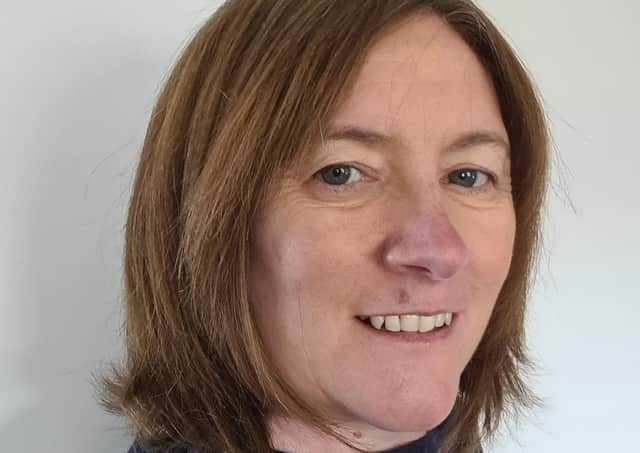 Karin Sharp has urged clubs to continue to follow government advice.
Karin Sharp, from Scottish Golf, says it's "disappointing" to hear that some clubs have told members about their plans to re-open courses ahead of restrictions being lifted.
The governing body says that "nothing has been finalised" regarding any detail of openings with government.
Scottish Golf has been, and will remain in regular dialogue with Scottish Government, with regards to the planned procedures for the safe return of the sport when the time is right.
The recent update provided by First Minister, Nicola Sturgeon, confirmed that lockdown restrictions remain in place and the clear public health message is to stay home and save lives.
Karin Sharp said: "It has been disappointing to hear that some golf clubs in Scotland have communicated to members their intent to re-open their golf course ahead of restrictions being lifted.
"We urge all member clubs to continue to follow the Scottish Government advice, that continues to have the best interest of the public at heart.
"Golf is a sport where integrity and rules sit at the very heart of the game and we ask all golfers to respect the position of Scottish Government and show patience at a time when the virus continues to have a devastating impact on society.
"I appreciate the frustrations and desire to play golf as soon as possible, but I urge you to continue following Government guidelines and save lives."
Minister for public health, sport and wellbeing, Joe Fitzpatrick, said he understood the eagerness to return to course as soon as possible.
He added, though, that it can only happen when safe to do so.
"The focus at present must be the continuation of measures to slow the spread of the virus, protect the NHS and save lives," said Mr Fitzpatrick.
"The Scottish Government and sportscotland are working closely with Scottish Golf to ensure the right preparation and risk assessment is undertaken to allow golf to return at the appropriate time."
While I have your attention, I also have an important request to make of you. In order for us to continue to provide high quality and trusted local news on this free-to-read site, I am asking you - wherever possible and providing it is safe for you to do so - to also please purchase a copy of our newspapers; the Fife Free Press, Fife Herald, St Andrews Citizen, East Fife Mail and Glenrothes Gazette.
Inevitably falling advertising revenues will start to have an impact on local newspapers and the way we continue to work during this period of uncertainty.
The support of our readers has never been more important as we try to make sure that we keep you connected with your community during this time. But being your eyes and ears comes at a price. We need your support more than ever to buy our newspapers during this crisis.
Our team of trusted reporters are working incredibly hard behind the scenes - from kitchen tables and spare bedrooms - to look at how we can do this, and your continued support of our newspapers across Fife will help to protect their viability in the days and weeks ahead.
For more details on our subscription offers please visit email [email protected] or call us on 0330 4033004
Allan Crow, Editor, Fife Free Press