Basketball: Perfect weekend for Falkirk Fury's under-18 junior men
​Falkirk Fury's under-18 junior men had two reasons to celebrate over the weekend, as they defeated Ayr Storm to stay top of the division, while nearest rivals Stirling Knights also fell to shock defeat at the hands of Glasgow Rens.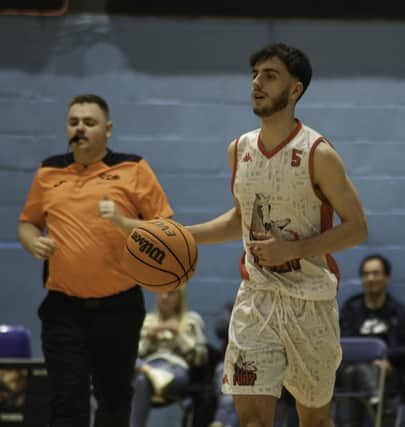 Fury led Storm 26-11 after the opening quarter with coach Keith Bunyan's side going to have equally impressive further quarters of 15-6, 24-16 and 30-10.
Captain Jack Shand, who also is part of the Fury senior men squad, had an impressive game with 28 points personal. The talented point guard was unstoppable as he led his side to a 52-point win. Shand was also an impressive nine from ten on the free throw line.
Off the bench, John Crozier, also had his best game for the club with 10 points personal over a 13-minute spell. Crozier, who has been plagued with injury issues over the past season, showing what a solid player he is. He is yet another Falkirk High School player (the team has an incredible ten of its 12 players from FHS) while Ukrainian ace Daniel Velykyy, continued his impressive form with 10 points personal also. The hard working Velykyy is a great example of what can be achieved in a short space of time.
Fury play Blaze junior men this weekend as they travel to the capital. They are in action at Crags SC on Saturday, at the later time of 6pm.
Meanwhile, Fury's under-16 cadet men defeated Inverness Lions in the opening round of the U16 Men's Scottish Cup - a full report will be in next week's Falkirk Herald.
The cadet men also play Blaze this weekend at 4pm at the Crags on Saturday.