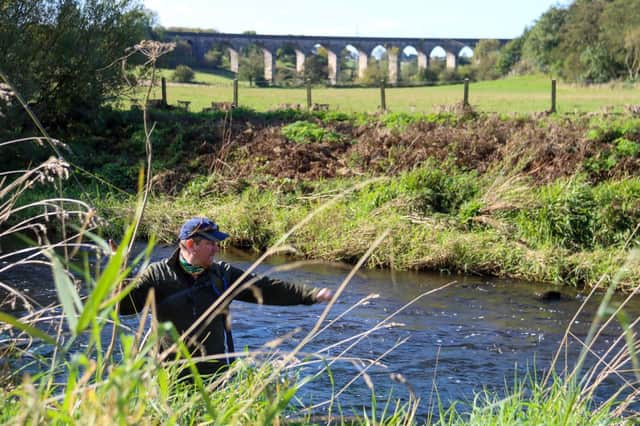 More information about the new initiative can be found at www.fishforth.org
As the 2021 salmon fishing season is about to begin on February 1 and preparations for the brown trout fishing season beginning on March 15, licensed angling is one of the permitted exercises outlined by the Scottish Government in the latest coronavirus pandemic guidance.
However, with limited access to fishing shops, angling clubhouses and other outlets, a number of clubs in the Forth basin have joined forces with the Forth District Salmon Fishery Board and the Forth Rivers Trust to offer fishing licenses online to local anglers and enthusiasts in a bid encourage safe and socially distanced fishing.
Called Fishing Around the Forth, a new online hub at www.fishforth.org allows anglers interested in finding out more about the opportunities to fish can do so in one place.
Available angling opportunities on rivers and lochs across the Forth are listed by catchment so it is easy to find a fishery beat, river or loch to fish.
Each area has a "Fishing factfile" that covers everything from the dates of the season, species of fish, types of fishing available, access information, map links and more.
John McKenzie, Chairman of the Forth District Salmon Fishery Board said: We are pleased to be involved with the Fishing around the Forth initiative as it provides many opportunities for clubs and fisheries to work together to help promote the Forth fishery as a whole.
"The Board see's fishery promotion as a vital part of making sure the Forth functions as anglers on the rivers around the Forth support the management, improvement and protection of the fish within them.
"Until now, trying to find out information on some of the fisheries has been tricky but thanks to the group effort of the fisheries working with Fishing around the Forth, it is in one location for anglers to easily access."
More information can be found at www.fishforth.org and you can connect on social media at Facebook.com/fishingaroundtheforth/, and @fishingaroundtheforth.