XV-a-Side column: Who is rugby's coach of the year?
​Here is this week's rugby column, in partnership with Rugby Memories Scotland.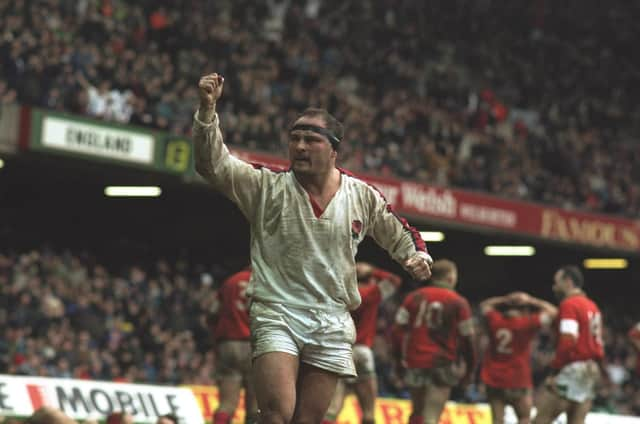 Last week's mystery player was Phil Bennett. And yes it was true - the first set of International Rugby Board rules agreed that the value of a try was only one point.
Andy Farrell of Ireland was recently voted World Rugby Coach of the Year, and nobody can deny the success he has achieved. Some in the rugby fraternity however could have made a case for Fiji coach Simon Raiwalui. They were always an exciting team to watch in Sevens, but their performances in the World Cup made them look like a side who could make the step up to play the so-called "bigger" teams. They had the try of the tournament, they played in the game of the tournament but above all they had a coach who embodied the real spirit of the game. After the game against Portugal, he went into their dressing room, congratulated them on their first ever World Cup win and gave them a bag of rugby kit. Class.
Falkirk hosted old rivals Newton Stewart and again it was another thriller for the crowd to enjoy. Eighty-one points were scored with the visitors winning 49-32. Falkirk are now in equal third place, four points behind leaders Lasswade. The seconds were involved in another exciting match, losing narrowly 54-51 to leaders Panmure. Sunnyside for rugby thrills seems to be the venue these days.
Grangemouth faced Howe of Fife Crusaders at Glensburgh and moved into third place after a 29-15 win.
Grangemouth Women played Strathmore at Glensburgh and ended their losing sequence with a 27-14 win. This moves them above their Angus opponents who have two games in hand.
Falkirk travel to Aberdeen Grammar School FPs. Grangemouth are involved in a local derby with Falkirk's second XV at Horne Park. Bo'ness entertain Perthshire seconds while the Grangemouth women don't have a fixture.
Following on from last week's story regarding strange games, there was a great recall of a "frightening" moment from a game in the early 1960s. Our man was playing against the Ferranti works rugby team at Crewe Toll in Edinburgh.
It was a tight game, and the Ferranti team had a very effective line-out jumper who dominated most of the clashes, even when the opposition had the throw in. Determined to put a stop to the aerial domination, our man brought him crashing to the ground and in so doing thought he had decapitated his opponent.
In his hand was the Ferranti player's scrum cap and his hair. It was only after a few minutes that it dawned on him that the tall, ginger-haired line-out expert had been wearing a wig. He was much relieved that he wasn't going to be sent off for attempted murder.