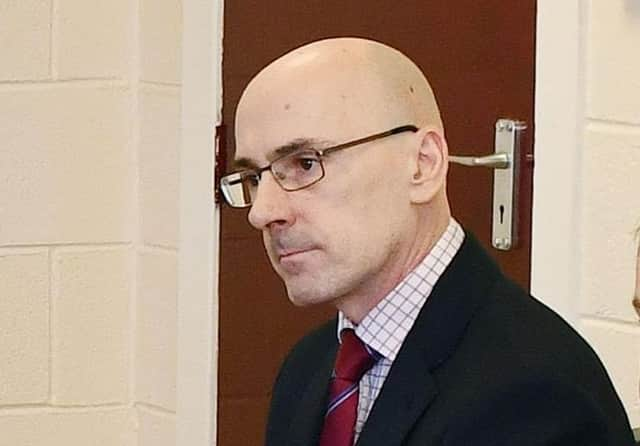 Stenhousemuir FC Chairman Iain McMenemy released a statement through the club's official website earlier today
The Warriors, like so many other clubs across the country, are braced for the serious financial implications of not having any matches to play due to the current Covid-19 (coronavirus) crisis.
Football across the country and most of the continent, from the senior leagues to grassroots, is currently suspended indefinitely but McMenemy is calling for more clarity from the Scottish governing body.
In a statement released on the club's official website, he said: "At present, the Scottish FA has postponed all football under its banner until further notice.
" I have publicly said that I think this position is untenable.
"Trying to limp from week to week is the worst scenario possible.
"We need surety for a longer period so we can cancel arrangements accordingly.
"The English Premier League and the English Football League have done this, they postponed until the weekend of April 3/4.
"I have asked that the SPFL does likewise so we can stand down catering arrangements, let visiting supporters from afar cancel travel and accommodation, and at least try to keep supporters, staff and our players informed."
The statement also added that the club expects a significant reduction in income.
"We are in a very dynamic and changing situation.
"I expect this to continue for the foreseeable future.
"As a Board, we will do everything we can to protect and maintain our club.
"I imagine there will be tough decisions ahead but we will need to face these head on. The greatest challenge will be financial.
"We expect to see a reduction in income in the tens of thousands over the next few months.
"We will need to adapt accordingly and the long term future of the club will be the priority.
"In the meantime, we must look beyond our own problems in the football club and consider the effect of the pandemic as it spreads.
"To this end, you may have seen our recently launched Community Help Initiative.
"This is where we believe we can best serve the needs of our community.
I will do all I can to update supporters on all matters at the club as events unfold.
"In the meantime, do consider helping with our Community Help Initiative if you can, but more importantly, stay safe and healthy."