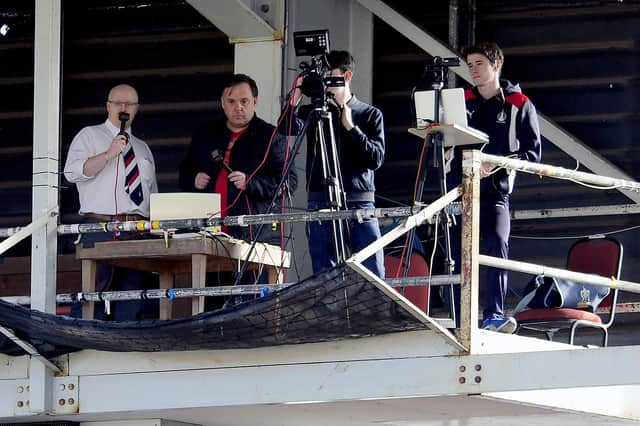 Falkirk TV.
We're changing it up this weekend with our friends at Falkirk TV – we've included a match which ISN'T a Falkirk victory!
The Bairns have been on a winning streak since the start of lockdown and every weekend Falkirk TV has screened a win – it's up to you if that winning run comes to an end this week – or not.
This week's selection is a tough one...
Do you want to re-live co-manager David McCracken's odd celebration in a winter win over Hibs?
Or see Morton well and truly put to the sword at the end of the 2013/14 campaign with a collectors' item – a Kieran Duffie goal?
Or will you opt for the oldest of the three, an epic Pedro Moutinho inspired 3-3 draw with Celtic in 2009/10 season?
The winner will be shown on FalkirkTV's Youtube channel at 3pm this Saturday and what's more, to complete the matchday experience, The Falkirk Herald will run the usual match report and online content at full-time while the club are offering virtual match sponsorships and a 50-50 draw which has netted winners more than £2000 in some weeks recently.
*Pie and Bovril not included.
Follow @FalkirkTV @FalkirkFC and @FalkirkHeraldSp on Twitter for more updates.