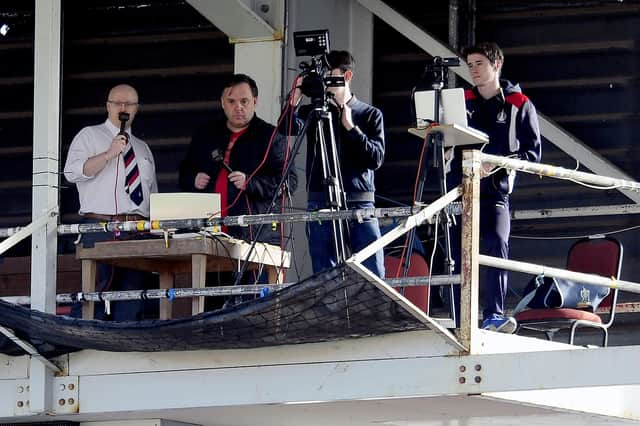 Falkirk TV.
Since lockdown, the team behind the lens at Falkirk TV have been re-running some of the best matches and biggest they've covered in more than a decade following the Bairns, and you've chosen your favourites each week.
Last week you chose to re-live survival Saturday and a heroic performances from every Bairn, but especially Dani Mallo to preserve the SPL status for an additional year.
There really was no other option and it was an obvious, and clear winner.
So this week we have given the other options a second chance because they really were up against one of the most memorable moments of recent memory.
And we've added in one of the ex-Bairns of the moment – a player who was never too far away from the headlines during his time in navy blue.
So, do you want to see Sibbs tearing Raith Rovers apart at Starks Park in the depth of winter alongside a bloodied Peter Grant and cult hero Bob McHugh?
Or will you choose a nail-biting and hard-working win over Dundee for Steven Pressley's side, inspired by Farid at The Falkirk Stadium?
Or will you choose to see reported Celtic target Lyle Taylor sweep Airdrie aside with a holiday hat-trick back in 2012 – only to havr the ball nicked from him by the Diamonds' groundsman?
The winner will be shown on FalkirkTV's Youtube channel at 3pm this Saturday and what's more, to complete the matchday experience, The Falkirk Herald will run the usual match report and online content at full-time while the club are offering virtual match sponsorships and a 50-50 draw which has netted winners four-figure prize pots.
Of course *Pie and Bovril not included.