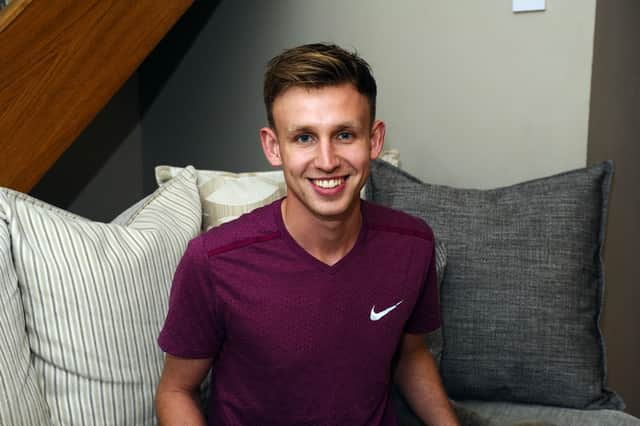 70 goal striker Zander Miller is heading for Bo'ness
Transfer activity has picked up this week – just as it would any normal season, only with the coronavirus pandemic and suspension of sport, this is far from normal circumstances.
However teams have made trades and among them the local sides have been busy.
After hitting 70 goals for Broxburn Athletic, Zander Miller has moved back to Bo'ness to link up with former boss Max Christie.
Camelon Juniors have signed Scotland international schoolboy midfielder Jack Sharples.
The __-year-old came to Gordon Herd's attention when Camelon left-backBlair Sneddon was starring for the national side earlier this year.
After attending Braes High School and representing the national side, he joins from Hutchison Vale in Edinburgh.
The Grangemouth junior club Syngenta has also made a local signing, taking Mark Anthony Byrne from Dunipace.
The full-back had been transferlisted at Westfield Park.
But the big move has been for Miller, moving back to Bo'ness after five years at Broxburn.
The striker, from Falkirk, said: "I think it might be September or October our football comes back and I can't wait. I think it was March the last time I kicked a football.
"I'm definitely looking forward to getting back to it and getting back to normality a bit.
"I think Bo'ness will be able to compete in the Lowland League with the players we've brought in.
"Kelty, Bonnyrigg and even East Stirlingshire have got a lot of money behind them and it's hard to compete with that.
"But definitely we should be going for top five. I would be quite disappointed if we didn't get that to be honest.
"We played East Stirlingshire in the Scottish Cup last year with Broxburn and we beat them 3-2. And I wouldn't say there was a massive difference in the calibre."