The Benchman: 'The Price of everything'
This week The Benchman updates us on the volume five of The Falkirk Bairns, looks back to 1964 and discusses the financial implications to football clubs of the Covid-19 crisis.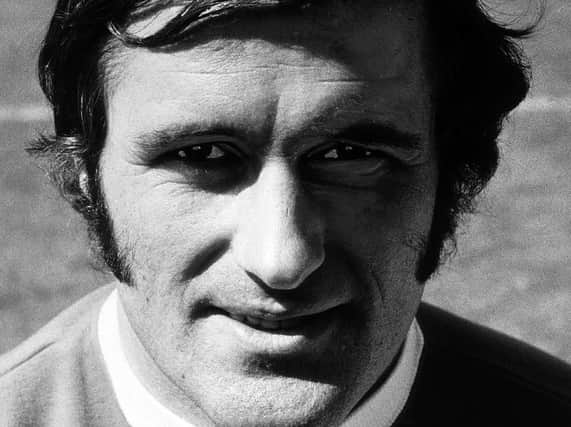 THE FALKIRK BAIRNS VOLUME FIVE: All the work is done, but with printers closed, it has been decided to issue the book as an e-book. Arrangements are underway to enable the book to be downloaded and a donation made to Motor Neurone Disease Scotland. The Herald and club websites will carry details. Older fans and collectors will probably want a hard copy of the book to add to their collection, and a limited-edition print run will be undertaken when things improve.
THE GAME'S A BOGEY-PART ONE: On May 20, 1964, Falkirk faced Hibs at Easter Road in the Summer Cup and went down 4-0. The Bairns team was Whigham, Lambie and Hunter, Pierson, Rae and J.Stewart, Houston, Redpath, Fulton, Maxwell and O'Donnell.
The winners were due to face Aberdeen in the final, but the season was brought to a shuddering halt after events of that evening when cases of typhoid were diagnosed in Aberdeen. It was traced to a contaminated tin of Argentinian corned beef.
Eventually, 400 cases were recorded, and there were three fatalities.
Eventually the final was played at the start of the following season- on August 1 , 1964. Hibs eventually won 3-1 after the teams were level after two games. The new Easter Road boss was Jock Stein and the Hibees scorers were Willie Hamilton, Peter Cormack and a future Bairn- Jim Scott.
THE GAME'S A BOGEY – PART TWO: Precedents are being set elsewhere. Freeze things are the are OR call it all null and void?
There is growing support for the notion of skipping a season and starting again in August 2021. That way would let you finish this season off and avoid potential lawsuits and disputes with clubs and sponsors.
There is a treadmill of qualifications, payments and contracts, but if you can postpone Euro 2020, surely, we could miss a season out. If football gets back to normal in the Autumn of 2020, there could easily be a series of tournaments that could keep us ticking over. What about an NHS Cup?
THE PRICE OF EVERYTHING: As high- profile players start to donate parts of their massive salaries to help in the current crisis, it leads you to wonder if this is a watershed moment for professional sport. Have we got the priorities wrong? What price a doctor, nurse or care-worker now? Some of the salaries being paid in the Premier League were obscene and maybe future historians will look back to 2020 and mark it as the end of the Megastar Salaries.