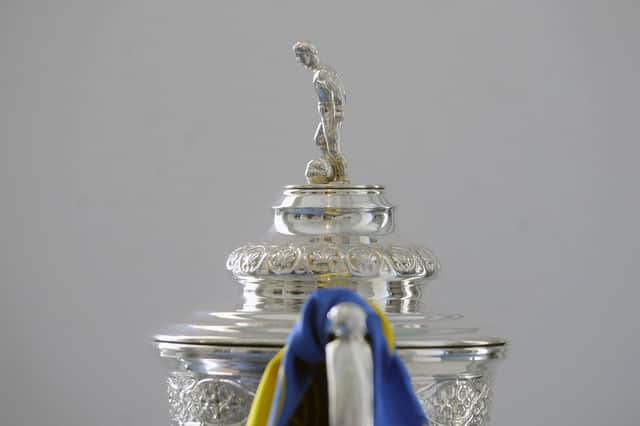 The Scottish Cup may be impacted again next season after this year's competition was extended into December. Picture: Michael Gillen.
The Scottish Football Association is considering shrinking next season's flagship competition down to ease fixture congestion on an already reduced season, and suggested reducing the participants too.
But that could, potentially, deny new members such as the Mariners and BU a crack at the competition next season.
Sponsors are understood to be against an overlap of last season's final on December 20 with the start of this season's fixtures and kicking off the ties on Boxing Day, could be the best solution.
But representations to ensure non-league teams, including those from the East of Scotland ranks, admission without complicating the amount of games have been made and the proposals are being considered at Hampden ahead of a formal decision being 
made.
The final decision still has to go to an SFA general meeting for approval. Those left on the sidelines would be granted a one-off payment from the SFA of £5,000, which is the equivalent to the reward for reaching the second round.
The local teams now face a waiting game on their participation – one of the many benefits of being admitted as fully fledged senior members of the association – last month.
And it's not the only wait the sides are facing. Despite returning to pre-season training, and senior fixtures being released yesterday the Lowland League and East of Scotland is yet to announce a start date for competitive action.