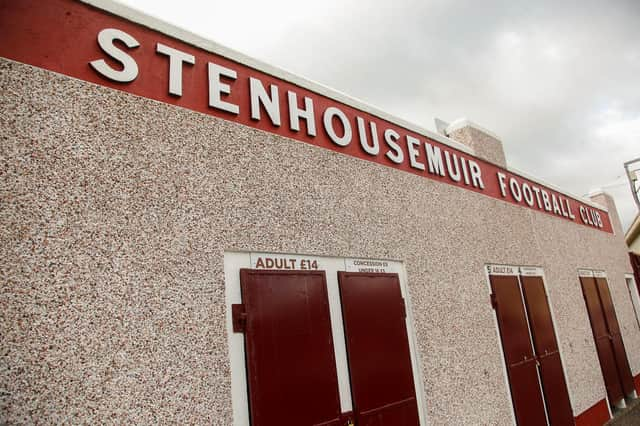 GV of Ochilview Park. Picture: Scott Louden
Over recent weeks officials at the Warriors have reported broken windows, damaged netting and broken advertising boards at the club.
Now the club will use anti-climb paint amongst other measures to combat the damage and the trespassing.
Chief Executive Jamie Swinney said: "We will be acting and taking preventative measures to stop the damage.
"It is disappointing as it is our team of volunteers who deal with this in the mornings, with the clear-up each time adding to the workload and daily activities at the club getting the ground ready for our return to use.
"We have contacted the community policing team, they are aware and we will work with them going forward."
Ochilview has been a centre point in the local area's help initiative during the COVID-19 pandemic, out of official use since March but will re-open to community footballers and members of the Warriors in the Community programme tomorrow.