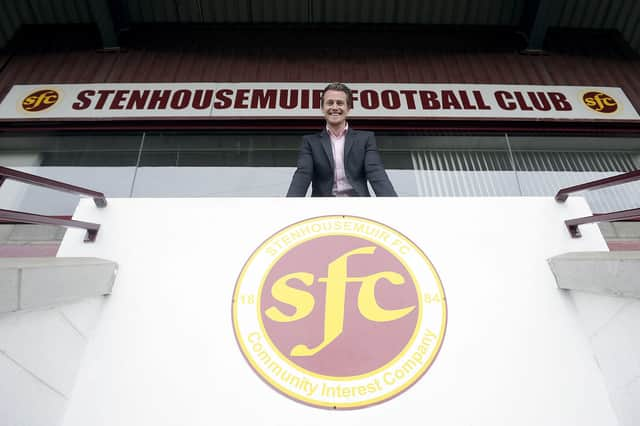 Warriors CEO Jamie Swinney is all smiles after a successful share scheme. Picture: Michael Gillen.
The Warriors revealed all 679 shares in their latest offering have been snapped up, at a price of £37.50 each.
That has ploughed more than £25,000 into the coffers at the cash-strapped club with new investors coming forward to support the community interest club and existing shareholders increasing their stakes.
Chairman Iain McMenemy detailed the costs incurred by the club due to the coronavirus close-down of Scottish football and the lack of gate income or pitch hires would result in a loss of around £60,000.
But that did not stop the club turning their attentions away from football and establishing themselves at the heart of the community, organising a hub for community engagement and assistance in the lockdown.
Management team Davie Irons, Kevin McGoldrick and David Binnie have also handed back their wages for the time the football is out of action while players and backroom staff have also done their bit to help the club through their troubling trading period.