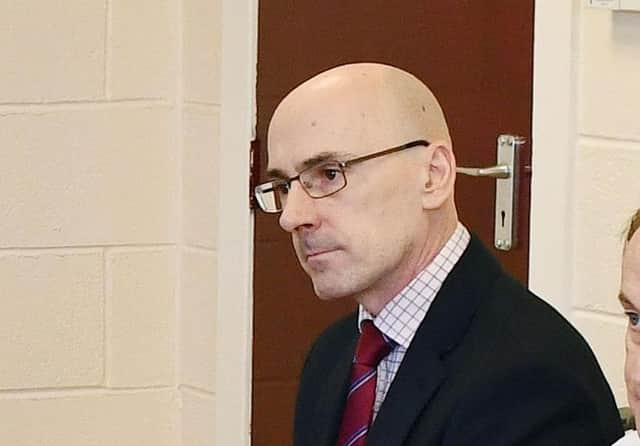 Stenhousemuir chairman Iain McMenemy
We have recently celebrated the news at Stenhousemuir that we have been recognised as a Community Anchor Organisation (CAO) by The Scottish Government and the National Lottery Community Fund.
This has brought in some funding for the club's Community Help Initiative as well as additional funds to support some of our local partner organisations too. The recognition was in response to the work we have been doing in our local communities since the pandemic began back in March.
We are immensely proud of this, but also humbled. This recognition should extend beyond our club. Our help initiative would not have made it off the ground if it wasn't for the many local people who answered the call and volunteered to help. I've said before, many of the volunteers had no prior connection to our football club. But they still came forward. They are as eager to help now as they were right at the start.
The support initivative has been recognised. Picture: Michael Gillen.
We are already looking at how we can continue to build on the success of the initiative and keep it running in the future. Our aim is for the goodwill to outlast the hardship that this virus has caused.
When the time is right, we want to get our helpers and volunteers together with the people they have been helping and their families. This will be a cause for celebration. At the moment, many of the relationships have been built around phone calls, deliveries and socially distanced conversations from the end of a driveway. When the time comes where we can meet up again, we look forward to hosting an event where we can have conversations up close.
Most importantly, we want to be able to say thank you in person to each and every volunteer.
As we start to ease out of lockdown, we need to focus on the time when we can all meet up. However, that time isn't here yet. We need to continue to isolate, and socially distance. As a club, we made a commitment to support our community through the duration of the virus and beyond. We continue to live up to this pledge. So, if there is anyone out there that might need a bit of help and support, do get in touch and we'd be happy to help.