Linlithgow Rugby Club hit by Covid call-off
Linlithgow Rugby Club 1st XV were denied a Tennent's East Division 1 fixture last weekend as scheduled opponents Haddington were hit by a coronavirus outbreak.
Thursday, 3rd February 2022, 11:40 am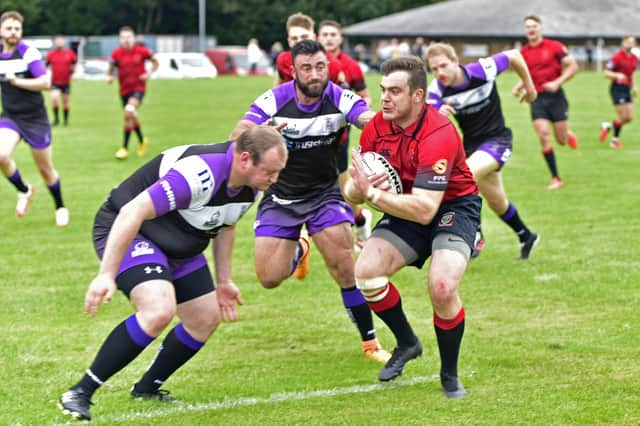 Linlithgow (wearing red) were denied a game last weekend (Library pic by Graham Black)
Around 30 stalwarts in attendance gathered in the clubhouse to instead hold a lunch in memory of former member Sandy Bain, a fan and caterer who died a few weeks back after a long illness.
In a playing sense last Saturday, the spotlight was turned on Linlithgow 2nds, who scored three tries when losing 54-17 at league leaders Melrose 2nds.
Due to the start of this year's Six Nations Championship – Scotland play England at Murrayfield in their opener on Saturday – Linlithgow teams have no matches this weekend.