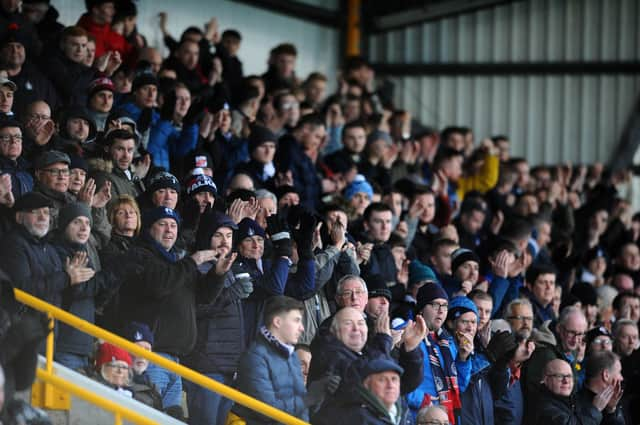 Falkirk fans.
The vast majority of respondents said they supported the aims laid out as 423 fans (82.5%) said they'd join the new organisation.
A similar number supported a £10 a month model, or a lump sum payment to a similar amount.
If this translated into take-up, fans would invest over £100k in the first two years and increase Falkirk fans' collectively-owned shareholding to over 340,000, easily inside the top three or four largest shareholders.
The most popular motivations included maximising Bairns fans' influence in the club's decision making, promoting youth development and protecting the club from malign influence.
Fans also believed an organisation should promote investment in the first team and working in partnership with outside investors.
Over two thirds of those surveyed believed that Falkirk fans' sacrificing season ticket refunds should be translated into shares, either via a transfer to the fans' organisation or back to individuals.
Dozens also said they would want to be involved beyond subscribing, whether that be contributing skills and time, helping run the organisation or standing for election to the club board as a fans' representative.
However, the main takeaway from the results is that the survey shows that a Falkirk fans' organisation is viable and commands enough support to succeed.