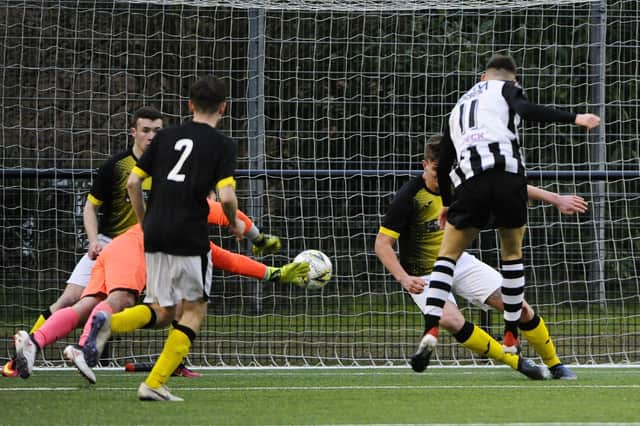 Dunipace will be back in action, as will the other non-league sides. Picture: Alan Murray
Max Christie's side, and East Stirlingshire, have October 10 pencilled in as the date competitive football can resume. Camelon and Dunipace will also follow with the East of Scotland League expected to resume at the same time.
The date will be subject to Scottish Government approval, and agreed following a meeting of the Pyramid Restart Group last week, including representatives from the Scottish FA, Lowland League, Highland League, West, East and South of Scotland Leagues and affiliated national associations.
It's also hoped that clubs will be able to play local friendlies from September 14, although clubs have again been reminded of the importance of adhering to the health protocols in place.
A statement from the Restart Group said: "Clubs have been reminded of the importance of the new Covid Officer role and the need to maintain the basic hygiene rules which are still 100 per cent in place. The indicative date for a decision on 'local' friendlies is September 11, with effective date of September 14. All friendly game requests must be approved by relevant organisation prior to taking place.
"We are now in process of agreeing the match day protocols around these games. Once agreed they will be issued to explain the detail and the absolute necessity to follow these to the letter."
The statement went on: "We have also agreed a provisional start date for competitive matches and fixtures will now be compiled.
"We can get our game back, which will be very different, at least in the short term, and we all need to work together to achieve this."