Nominations open for 2020 Scottish FA Grassroots Awards
Nominations for the 2020 Scottish FA Grassroots Awards are now open.
Tuesday, 19th May 2020, 6:15 pm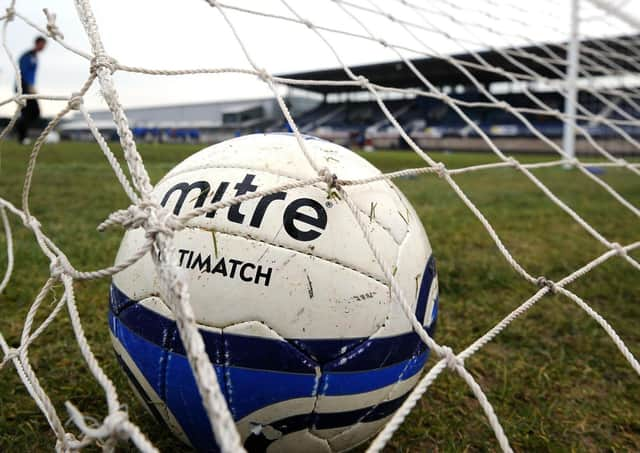 Nomination for the SFA Grassroots awards are now open
The awards are designed to shine a light on those who deserve some well-earned recognition in grassroots football.
The annual awards, presented by McDonald's, are now in their 18th year and celebrate individuals across the country who are making a difference to football in their local community.
Despite the current football shutdown, the inspired work of committed individuals in the grassroots game over the past year will be recognised, with nominations open until July 3.
Grassroots clubs, coaches and volunteers from the six Scottish FA regions can be nominated for the awards, which are split in to regional and national categories.
There are plenty of opportunities for grassroots football heroes across the country to be rightfully recognised and the best of the regional winners will be celebrated at a showpiece national ceremony.
Andy Gould, Scottish FA Head of Football Development: "In the past year, the grassroots game has continued to flourish, but it feels particularly important to recognise the incredible work of those in the grassroots game at a time like this.
"The challenges presented by COVID-19 have been astronomical for everyone in football, from the very top level all the way through to the grassroots game.
"The dedication shown by thousands of volunteers across the country all year round deserves recognition, so I would like to thank everyone who commits their time and energy, as it is truly essential to our game."
The award categories are: Best Volunteer in Youth Football, Best Volunteer in Adult Football, Best Volunteer in Girls' /Women's' Football, Best Para-Football Project, Best Community Football for All Project, Best Young Volunteer, Best Community Football Club and Best Professional Football Club in the Community.
For more information, or to nominate a grassroots football club or volunteer, visit the website HERE.