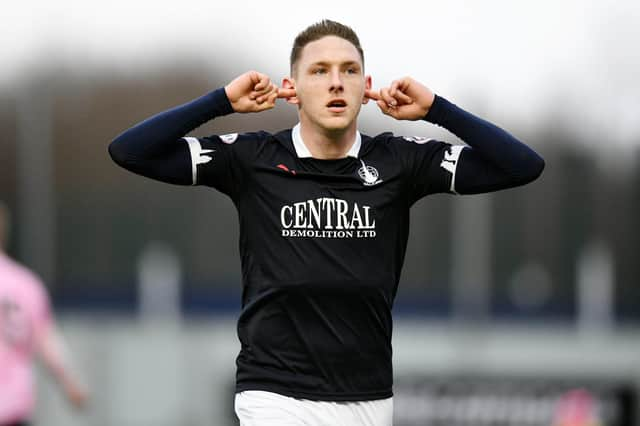 Declan McManus scored a double on his final appearance for Falkirk (above) but talks for his return have ended without agreement. Picture: Michael Gillen.
The Bairns were said to be in talks with the striker who scored 24 goals for the club while on loan from Ross County last season.
But this morning McManus seemed to end the hopes of the club and the fans who were desperate for his return for a second season in League One.
In a message on Instagram and Twitter, McManus said: "Unfortunately it's not a decision I came to easily but my time at Falkirk FC came to an end when covid hit and for now it won't be continuing." The striker went on to express his thanks for his time at the club.
Management team David McCracken and Lee Miller returned to work on July 1 to begin preparations for the new season.
The Bairns have already announced Michael Doyle, Louis Longridge, Gregor Buchanan, Denny Johnstone and Ian McShane's release from last season's squad.
McManus, Rafa de Vitta, Calum Ferrie and David McMillan all left at the end of their loans, leaving Falkirk with seven players for next season and a clutch in the club's plans, but still to have their 20-21 deals ironed out.
The chairman had said: "We're talking to Declan – and others. Declan was a fantastic player for us last season obviously with the number of goals he scored, and the work effort and rate he applied."