New kits revealed by East Stirling shire
East Stirlingshire's new strips hark back to an era in the mid1990s when former Falkirk and Dundee United boss Peter Houston patrolled the midfield of Firs Park.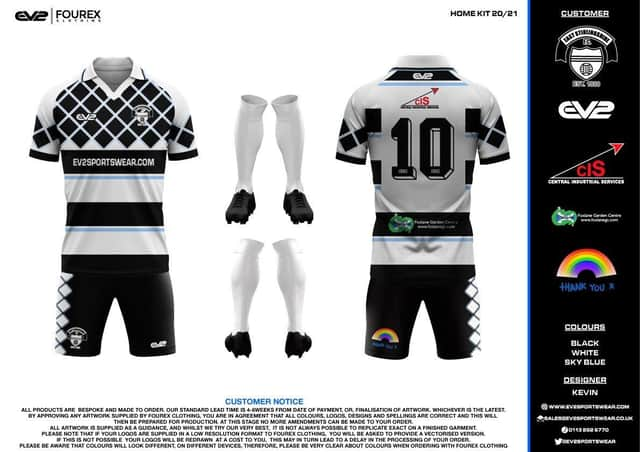 East Stirlingshire have revealed their new strips for season 2020-21 – and they have a familiar feel.
Ardent Shire supporters will be transported back to season 1992/93 with the kit design – a time when the club finished 13th in the 14-team Division Two, played at Firs Park and included Peter Houston and David Craig among the first team squad.
The diamond panels on both the home and away strip are based on the early 1990s kit after designers EV2SPORTSWEAR discovered the historic design as part of a business buy-out.
A chance conversation many weeks ago between Shire's Club Secretary Andy Williamson and EV2 Sportswears owner Darren Moore when Darren mentioned that EV2 had just bought the Ellgren brand and that within the rights to designs was none other than a 1992/93 Shire 
kit.
The gear had come out with a high rating in the recent club poll of club kits – with the blue Ellgren shirt emerging as winner of the Shire kit World Cup.
Given it's popularity and the newly discovered access to the designs it was almost inevitable the new season's strip for Derek Ure's team would be based on one of the most popular shirts among the club's support.
EV2 updated the designs and the result is above and on the backpage with goalkeeping kits in purple or orange.
East Stirlingshire Away kit prototype 2020-21 front
The very first home shirt has been kept aside and will be signed at the first match back for prize winner Tom Muirhead.
East Stirlingshire Home kit prototype 2020-21
East Stirlingshire home kit 2020-21 front. Based on kit from 1990s when Houston played for them at Firs Park