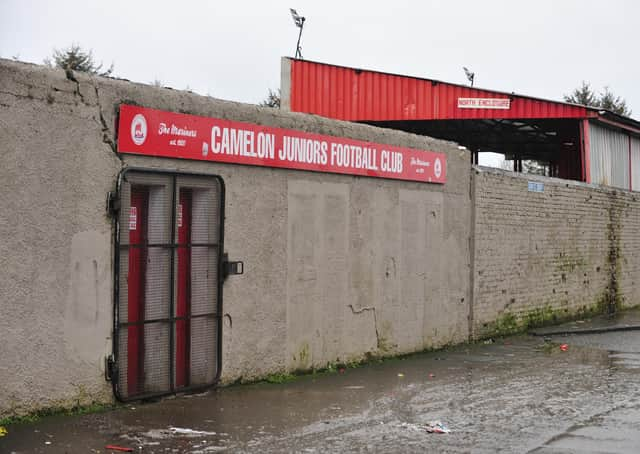 Carmuirs Park. Picture: Alan Murray
Carmuirs Park is entering the 21st century with seats and scanners.
Digital tickets plus up-to-date attendance data will be available at Camelon Juniors and East Stirlingshire matches next season.
Both local clubs have teamed up with online platform 'Fanbase' who will provide the matchday entry system at Carmuirs Park and The Falkirk Stadium, with capacity to provide customer analytics to the clubs.
Falkirk Stadium is home to East Stirling shire. Picture: Michael Gillen
But perhaps most importantly at this current time, it will allow the flow and attendance of fans inside the grounds to be carefully monitored once fans are allowed back.
Camelon club secretary Tony Smith said: "We are delighted to be working with Fanbase as we start working towards getting fans back in the ground. Offering card payments at the gate is a step towards this along with many other benefits this system gives the club."
Fanbase said: "We are very excited to be working with such a strong community focussed club [Camelon]and excited to help improve the digital fan experience going forward."
East Stirlingshire will launch their season ticket in the coming weeks which will be available via the app.
Camelon were also working on a seating section at the ground before last week's devastating fire.
The Mariners have brought Whytelight Dezine Ltd and Donnys Carpets on board while the Shire will give over some sponsors' space to show support for the NHS by playing with a rainbow on next season's shirts.