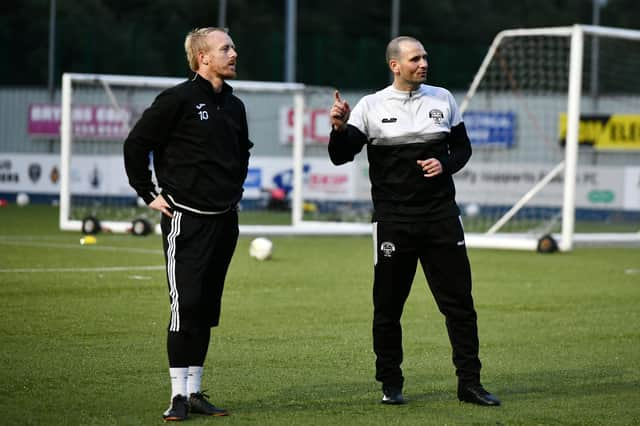 East Stirlingshire FC resumes pre-season training for Scottish Lowland Football League season 2020 - 2021. Andy Rodgers assistant manager and Derek Ure manager.
The league released the new season schedule this evening, including Max Christie's newly promoted side among the 17 participants.
Newtown Park will host Cumbernauld Colts on the opening day, which has been entered into the calendar next month, on October 10.
In total the sides will play 30 league fixtures for the chance to play-off against the winners of the Highland League and the bottom placed side in the SPFL for place in League Two.
There's a while to wait for the Falkirk district derby though – East of Scotland League champions Bo'ness won't face Derek Ure's Shire side until Boxing Day when Newtown Park is the venue.
However the following week the reverse fixture is planned, on January 1 at The Falkirk Stadium to kick off 2021 in style.
Bo'ness will finish their campaign at Newtown Park too, hosting the Spartans on April 3 next year. East Stirlingshire will end their league campaign at the University of Stirling's home of Forthbank.
The BU won the East of Scotland League last season
Shire finished third but were downgraded to fourth due to the average points system used to determine final placings in last season's abandoned league. They'll also play winners Kelty at Central Park on January 4 and host Barry Ferguson's team on March 27.
They'll play runners-up Bonnyrigg Rose on November 7.
Newtown Park boss Max Christie