Last chance for SPFL reconstruction and Falkirk's move to Championship
Falkirk's hopes of moving into the SPFL Championship have been given one last reprieve this afternoon as chief executive Neil Doncaster has proposed talks on a 14-10-10-10 set-up to be implemented next season.
Thursday, 11th June 2020, 2:48 pm
Updated
Thursday, 11th June 2020, 3:01 pm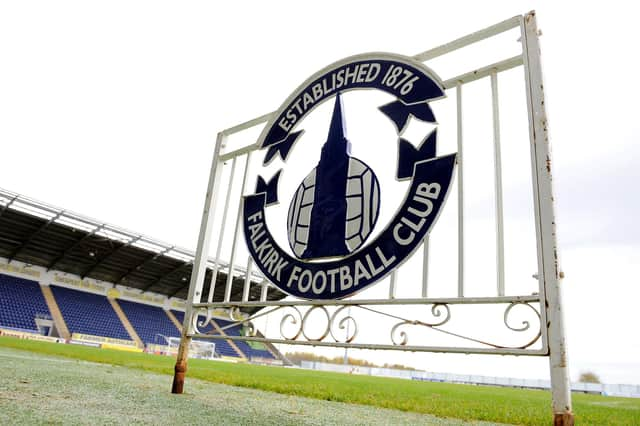 Falkirk FC
The governing body has written to all 42 clubs asking for their views on moving to a permanent 14-10-10-10 structure for the start of the coming season, after the completion of a league-wide consultation exercise showed there was enough support to merit a second consultation on a specific option.
Mr Doncaster said: "We've been consulting with our clubs regarding possible reconstruction and asked all 42 clubs to give their views.
"Now that 41 out of 42 clubs have responded, it is clear that there is enough support for a permanent 14-10-10-10 structure to merit a second consultation stage and we have written to clubs asking for an indicative 'vote' on whether that is something they would vote in favour of if it was included in a detailed formal resolution."
This would result in Hearts, Partick Thistle and Stranraer maintaining their place in their respective divisions from last season's abruptly ended campaign, and also account for promotions of the leading sides in each of the leagues – Dundee United, Raith Rovers and Cove Rangers – and remedy many of the perceived unfairness associated with the early end to the season.
It would also see Brora Rangers and Kelty Hearts both admitted to the SPFL proper into League Two alongside Stenhousemuir.
However it would also see the likes of Ayr United and Dundee, Airdrie and Montrose miss out on their opportunity to compete for promotion via the play-offs as third and fourth placed teams.
The move by the SPFL would also mean altering the financial distribution and a change to the SPFL Articles with support of 11 of the 12 Premiership clubs, 17 or more clubs from the Premiership and Championship combined; and 32 or more SPFL clubs overall.
Clubs have been asked to return their indicative return slip as soon as possible, and at the latest by 10am on Monday, 15 June.
If feedback shows insufficient support for 14-10-10-10, the existing League and Divisional structure for the coming season will be maintained.