John McGlynn on Falkirk 'not quite flowing' against Edinburgh City and the hidden attribute that Aidan Nesbitt brings to the team
John McGlynn has revealed the 'hidden' attribute that sets Aidan Nesbitt apart from other players – as he hailed the attacker for what he brings to the Falkirk team in the wake of his 100th appearance for the club, that saw the ex-Celtic youth prospect score during the side's 2-1 win over Edinburgh City.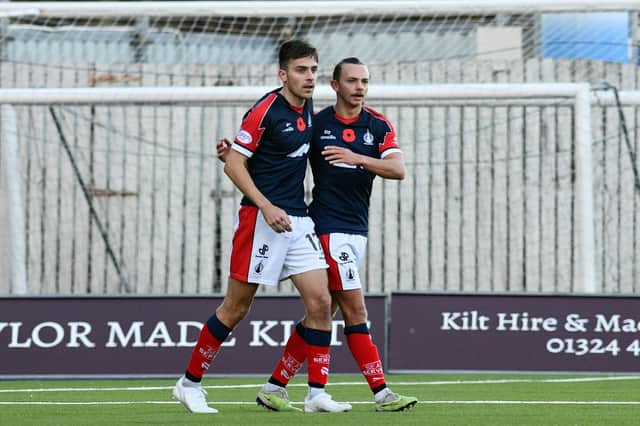 That victory, the Bairns tenth of the League 1 season so far, sees them sit three points clear at the top of the third tier after 13 matches ahead of a two-and-a-half-week break from league action.
On the day, Nesbitt's smart finish cancelled out Innes Murray's surprise early opener, with a second-half header from Ross MacIver sealing the three points.
"We made it harder by losing that goal, of course we did, it gave them encouragement early on," McGlynn admitted looking back on the goal conceded, that came from a Nicky Hogarth error in net. "It gave them a real boost. Sometimes, that sort of thing unsettles you. We've not had too many. Glaring mistakes, individual errors, they do pop up everyone and a while. But it is few and far between.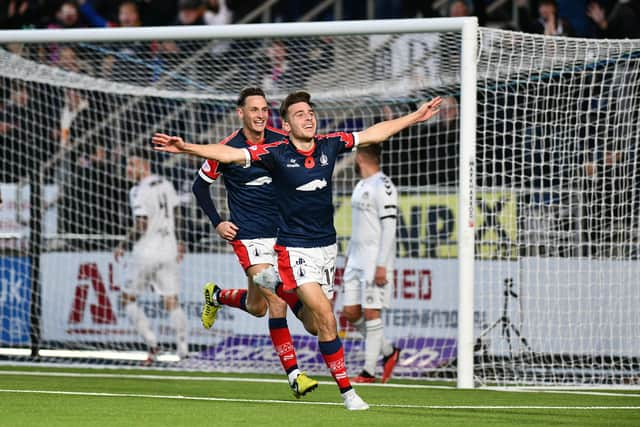 "Nicky (Hogarth) and Sam (Long) have pulled us out many a time with great saves and today the ten in front of Nicky pulled him out. It is a team game.
"I thought that throughout the game we created the better opportunities and we totally deserved to win the game. We had eight shots on target and they had only had the one. That statistics back up that we deserved it.
"Did we flow as well as we would expect? No, probably not. But Edinburgh City made it difficult for us, as they did not so long ago against Hamilton Accies, and they got a deserved point out of that match, so it was never going to be easy.
"We came through it and we scored two good goals. Calvin Miller put in a great ball for Ross MacIver's header and Aidan Nesbitt scored a great goal. We had a couple of great opportunities in the first half that we didn't score. It is three points that keeps our run going."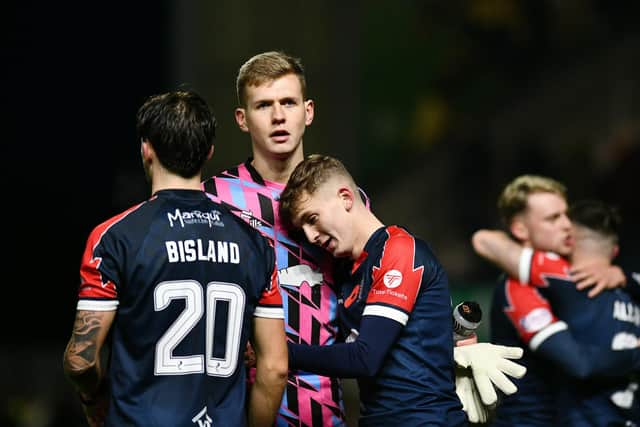 And on Nesbitt's 100th appearance in Navy Blue, the boss praised the midfielder for his work ethic on and off the pitch, saying that the his excellent effort to level the match epitomised what he offers.
"Aidan (Nesbitt) is a great character," McGlynn said. "He is a great professional and he works his socks off every game. That enthusiasm is allied to the ability that he has, and he showed that for his goal. The ability to stay calm in that situation is a real bit of class. Fair play to him, he showed composure.
"He was a real threat today. What you don't maybe see is the runs that he makes, the intelligent attacking runs that cause the opposition so much trouble.
"It has taken him a wee while to get to the 100 mark due to the injuries he has picked up this season, unlike last year when he didn't really pick up as much of a knock.
"He has another 100 (appearances) in him hopefully. When he flying last season we really wanted to extend his contract."