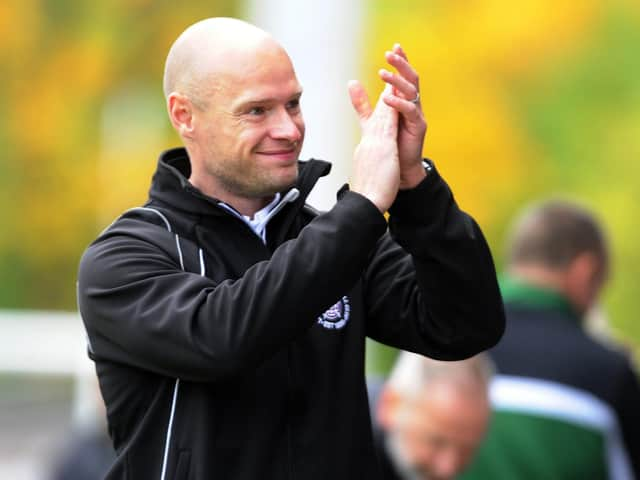 Linlithgow Rose boss Brown Ferguson has already brought in three new signings this spring
Ferguson has cracked the case to get the 24-year-old right back's signature from East Kilbride – where he has won two Lowland League titles – on a two-year deal.
"I'm delighted to get Scott over the line and get him into the club," Ferguson told the Journal and Gazette.
"I knew him when I was at East Kilbride previously.
"He was a person I was very impressed with and I obviously got to see him at close quarters as a player.
"It's no easy task to win leagues and I think he's won three because he was at Albion Rovers when they won the league title.
"Not many people reach the age of 24 and can say they have three league titles under their belt.
"I think he's now coming to an age and those years of your career when you probably start to come into your best football.
"Hopefully we've got him at that time and hopefully he can add a lot on and off the pitch to the club.
"He's just a very steady type, defensively solid, good with the ball and will get forward to set things up.
"I fully expect Scott to come in and integrate very well.
"He's a trained lawyer so he might bring a bit of brains to the changing room as well!"
Ferguson said that Stevenson's addition is the latest example of Linlithgow recruiting players with a view to "taking them to another level" next season.
As previously reported, they have already brought in a pair of midfielders on two-year deals – Craig Donaldson from Sauchie and Jamie O'Grady from Dunipace – as Ferguson looks to build a squad capable of winning next season's East of Scotland Premier Division.
"We have made three signings externally at the club," the gaffer added.
"We have managed to keep everybody at the club I was wanting to keep.
"Jamie has been under the radar because of his history but he's a very good player.
"Craig has been doing it at this level and we've now brought in a player who's won titles in the division above and that's now the type of player that we're trying to attract to the club. Somebody that has the pedigree to make us a better team."