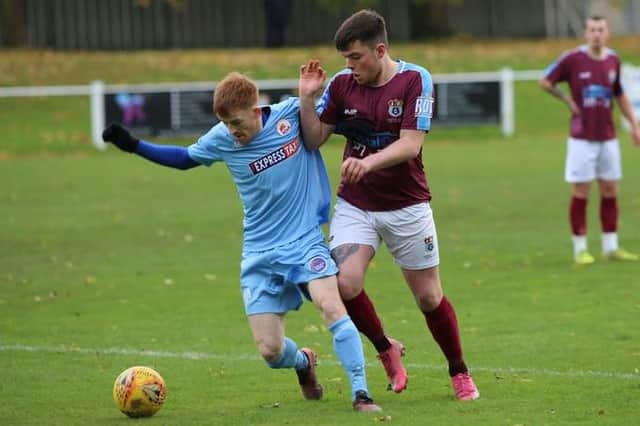 Whitehill Welfare and Camelon in action earlier in the season, which could now be declared null and void. Picture: Susie Raeburn
John Greenhorn said the board will hold a meeting after next Tuesday's update by Nicola Sturgeon, when the First Minister is expected to provide an update on the return of football which has yet to restart due to the pandemic.
Under the Scottish Government's current roadmap, no training or matches will be permitted until May 17 at the earliest. If that doesn't change, declaring the season null and void is almost inevitable. The league's board will make a proposal next week and ask clubs to vote.
The Lowland and Highland Leagues have now declared their campaigns finished on a points-per-game format in order to put forward Kelty Hearts and Brora Rangers for the pyramid play-offs.
West of Scotland League clubs have already voted to declare their season null and void, and South of Scotland League clubs are expected to do the same at a meeting tomorrow.
East of Scotland clubs had agreed that the season would not be null and void if every club completes half of their fixtures, but time is running out to achieve that.
Greenhorn confirmed: "We're hanging off in the unlikely event that there will be a change in the restart date of May 17.
"If there is a big movement we might be able to play enough games to get to the 50% mark and be able to declare champions. That is looking unlikely, but the clubs will decide."