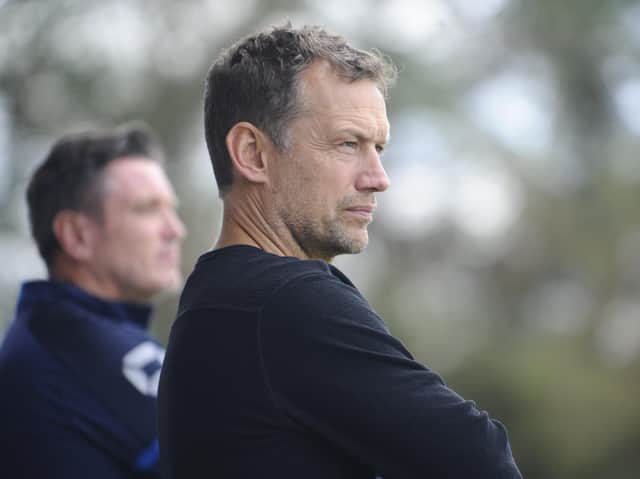 Bo'ness United manager Max Christie.
The East of Scotland Premier Division champions are due to be officially accepted into tier five of the Scottish football pyramid at an SFA AGM next month, on a date still to be confirmed.
"For us to go to anybody and offer a contract we need to know what league we're playing in," said Bo'ness United manager Max Christie, who is hoping to bring in an attacking midfielder. "That's a big thing for us.
"Although we've ticked every box we are still to get the final rubber stamp.
"It's not as if we're playing matches and every player out there is waiting to see what's going to happen.
"We don't know when we're going to be back playing.
"We don't know if fans are going to be allowed to go to the games.
"And if there are no fans, how will we be in a position to honour contracts?
"Can we commit to saying we're going to pay X, Y and Z?
"That's not just Bo'ness United. It's the same for every club out there.
"It would be nice to find out with any certainty when football is going to be back."