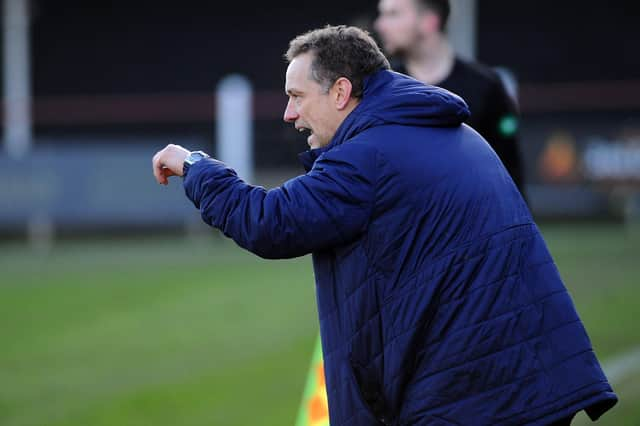 Bo'ness United manager Max Christie
Christie told the Journal and Gazette: "I'm pally with the manager at Cowdenbeath, Gary Bollan.
"Bobo phoned me and said the move would be good for Zander to get playing.
"Zander's away on loan. We don't think we'll get back to playing in the Lowland League this season.
"Obviously if we do we've got a recall on Zander but we don't think we'll start again."
Christie has started talking to Bo'ness's soon to be out of contract players about the possibility of them agreeing new deals to stay into next season.
"Obviously we want to keep them all and we just want to get round everybody now," he added.
Miller, the only loan departure from the BUs this spring, said: "I think the fact that I have got this move to Cowdenbeath will benefit Bo'ness next season.
"I feel like I'll come back more experienced. I'll be playing against harder teams, better players who I'll also be training with .
"So I'll come back fitter than I would be if I wasn't doing anything. And hopefully I'll have a bit more confidence and more experience.
"When we stopped I've been out pounding the streets. But that's different to match fitness.
"You can't really tell how fit you are until you go into a game. Hopefully after a couple of games I'll be fine."