'I would appeal it' - Stenhousemuir boss Gary Naysmith left irked after referee calls cost side in Elgin City draw
Stenhousemuir boss Gary Naysmith believes a poor refereeing performance from Duncan Nicolson cost his side at Borough Briggs on Tuesday night.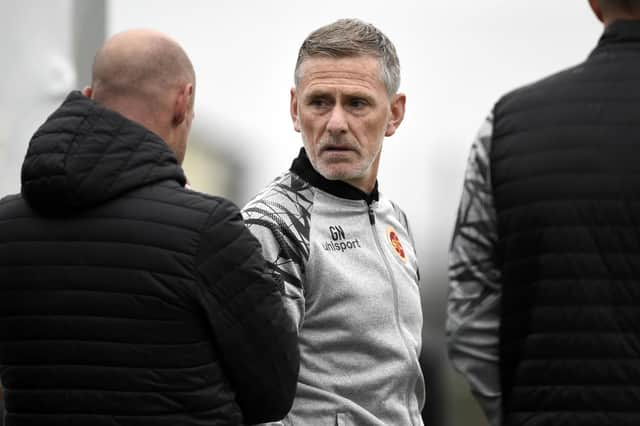 The Warriors, who played with ten men for over 50 minutes against Elgin City, picked up a point in a 1-1 draw in League 2 after a late equaliser from Rory McEwan cancelled out Adam Brown's opener.
"​I'm proud of the players' performance," Naysmith told Warriors TV. "From the goal to the sending off, we were outstanding. We've hit the post twice and Matty Yates has scored a goal that was chopped off, but having watched it back he was onside.
"The referee then sends Ross Meechan off for what he said was a clear goalscoring chance but once again having watches it back, the lad isn't in control of the ball and it us running back to DJ (Darren Jamieson)."
Naysmith confirmed that he will consider appealing the red card, which in his eyes cost his team victory.
He added: "I will speak to the chairman a bout it (the red card decision). For me, I would appeal it. I don't see that as a clear goalscoring opportunity. I don't usually criticise referees, and maybe he just made a mistake
"That moment changed the course of the game. We had to be more defensive but I still thought we were the better team. We dealt with every cross that came into the box and we created the best chances still at that point.
"We should have got three points but it was through no fault of the players that we didn't – the referee was firmly at fault for the poor decisions at the offside goal and the red card."