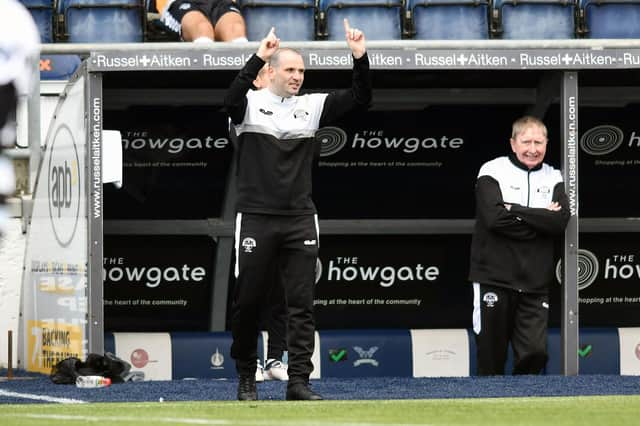 East Strlingshire manager Derek Ure
Lowland league sides are regularly playing three matches in seven days at the moment meaning coaches are having to remain extra vigil for any injury concerns.
For Ure, it meant making a number of chances and resting key players for last Saturday's South Challenge Cup tie with The Spartans.
In what proved to be an extraordinary encounter the Shire lead 3-0 at the Falkirk Stadium but the game would end all square at 3-3 after 90 minutes before the visitors claimed a 4-3 victory in extra time.
Speaking to The Falkirk Herald, Ure said: "Being 3-0 you shouldn't be losing games, that's self explanatory and it's just not acceptable.
"That's twice now this season we've had convincing leads and managed to lose and we need to eradicate it from the game.
"There was a lot that definitely didn't please me but now moving forward the biggest thing is still the league campaign.
"Obviously we had a lot of injuries leading into the match and had to rest a few guys with the league games coming up.
"We've got too many people carrying knocks for the size of our squad and we need to keep everybody fit and moving forward to the best of our ability.
"We've had injures to several key players already and we need to protect all these players, we can't expect them to keep giving us 90 minutes every single game at the moment.
"At this moment in time we are treating each game as it comes, from a club point of view we knew the league was a massive priority this season, we went out on Friday night to win the game of football but we still felt we could have rested players and the ones we brought in were more than capable of winning the game."
The games keep coming thick and fast for The Shire who face BSC Glasgow on Wednesday evening then take on Stirling University on Saturday in a Lowland League double header.