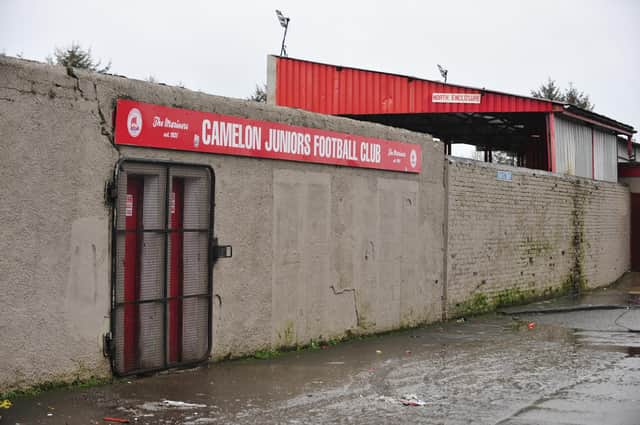 Carmuirs Park, home of Camelon Juniors FC (Pic: Alan Murray)
The Mariners made the announcement this morning (Saturday) following a committee meeting earlier in the week.
Speaking on the club's official website, Clark said: "I have been at the club for very nearly three years now in my position as Head of Youth Development, during which time we have managed to build a successful and ever growing player pathway. I have also witnessed some fantastic moments with the First Team that will live long in my memory, and seen the squad grow and develop into something very special. I have seen the club go from strength to strength on and off the park culminating in the club attaining its SFA licence.
"I wish to continue to grow in all aspects with the help of everyone at the club. It truly is a fantastic club to be a part of and a honour to be the new Chairman to continue the hard work already done.
"As everyone has felt the effects of the covid-19 pandemic, Camelon officials and players have shown their community spirit and that this is a family orientated club, by delivering school lunches in conjunction with Camelon Community Hub, taking part in the the Elf Run for Maggie's Forth Valley, and continuing to host and support the food pantry and wider community support led by Love Falkirk. This highlights how grateful the club is for local support, and its desire to give something back whenever it can.
"While I understand that there will be challenges ahead that we as a club will need to face due to the pandemic - some of which aren't going to be easy - the club will strive to continue for excellence on and off the park and give the community a football team they can continue to proud of.
"I will finish by saying that we hope to get back to playing football as soon as it is physically possible and safe to do so, as well as seeing fans who are the life blood of the club back at Carmuirs Park, cheering on the mighty Mariners on a Saturday afternoon - something I know that I have missed."