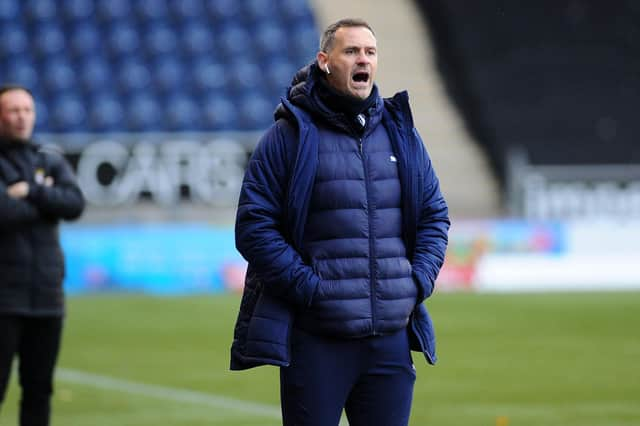 Falkirk gaffer David McCracken
The League 1 leaders start as massive underdogs against the Glasgow giants but McCracken is in bullish mood ahead of the third round encounter.
"We are looking forward to the game," McCracken said.
"It's an opportunity for a lot of the boys who haven't played at Parkhead or been involved against a team of that stature to and express themselves.
"They (Celtic) are not taking the game lightly. They are not going to make a number of changes to let a few players get minutes or whatever.
Most Popular
502 Bad Gateway
"They might make a few changes but at the same time it's still going to be a strong team, we know that.
"This is their last opportunity to get some silverware this year. It's a good challenge for the players.
"It's been a tough season for Celtic, 100 per cent. There's been a lot of issues going on behind the scenes, change of manager.
"You can see there's an opportunity there because they're not playing as well as they have done in recent years but let's be honest, they're still a quality team.
"They're still a level above where we're at and will be at, probably for another couple of years at least.
"The standard of player they've got, we're a far distance away from that but at the same time that doesn't mean we're going to get into the game and think like that.
"There's no reason of being there unlless we go and try and win the game."
McCracken, 39, will draw on any positive results he had against the Hoops at Parkhead during his playing career for the 7.30pm kick-off in Glasgow.
He added: "I played there a number of times. I had a few results in terms of draws or good playing experiences as well.
"I've taken a few doings there as well, don't get me wrong. Every time you go and play there you do want to raise your game, you do want to show that you're capable of playing against this level of player.
"Myself and Lee (co manager Miller) haven't experienced that as managers and that will be great to go there, test ourselves and look at the way they're playing. Is there anything we need to change or how do we set up against them?
"And that's what we're working on today and working towards Saturday as well, preparing for that and trying to get that information to the players.
"It's a challenge we're looking forward to.
"I think the pressure's on Celtic. They've got to win this game, they've got to get into the next round, they've got to try and win this silverware because they don't have anything else."