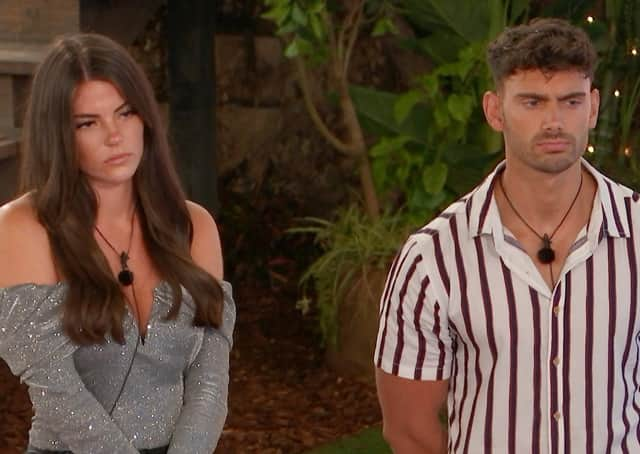 From ITV Studios Love Island: SR6: Ep22 on ITV2 Pictured: Rebecca and Wallace. This photograph is (C) ITV Plc and can only be reproduced for editorial purposes directly in connection with the programme or event mentioned above, or ITV plc. Once made available by ITV plc Picture Desk, this photograph can be reproduced once only up until the transmission [TX] date and no reproduction fee will be charged. Any subsequent usage may incur a fee. This photograph must not be manipulated [excluding basic cropping] in a manner which alters the visual appearance of the person photographed deemed detrimental or inappropriate by ITV plc Picture Desk. This photograph must not be syndicated to any other company, publication or website, or permanently archived, without the express written permission of ITV Picture Desk. Full Terms and conditions are available on the website www.itv.com/presscentre/itvpictures/terms For further information please contact: [email protected] / 0207 157 3052
He was the second local footballer to take part in the ITV2 series following ex-Falkirk striker Dennon Lewis' appearance last summer and lasted just as long.
He was voted off by his housemates along with Sophie Piper.
His partner in the ITV2 reality show, Rebecca Gormley, was saved by the housemates after the pair clashed over the personal trainer's attempts to impress her with avocado on toast.