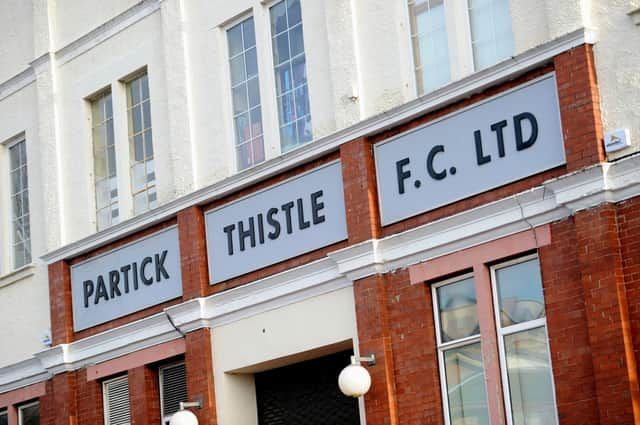 Partick Thistle reacted to their relegation. Picture: John Devlin.
In a statement where the Firhill club refused to rule out following Hearts into legal action against the authorities, but added they were not following that path yet, the Jags were defiant in their call to start the season as soon as possible.
Falkirk chairman Gary Deans has yet to react to the vote result where just 16 clubs backed reconstruction, of 42. Picture: Michael Gillen.
The Jags statement read: "We cannot be stopped from playing and clubs in our league have indicated they are able to play. League One MUST start in a similar timescale to the Championship. The SPFL has no reason to further harm our club by delaying the announcement of our fixtures when announcing other leagues.
"As a member of the SPFL, we feel badly let down especially by its Board and Chairman. In allowing harm to be done to some members, as they have done, can the SPFL really still be regarded as a membership organisation that works in the best interests of all its members, one that genuinely acts on behalf of the membership as a whole? In all of its actions of recent months, the SPFL has shown it is not fit for purpose."
It added: "Despite this being the worst of times, a majority of Scottish football wasn't prepared to stand by its own. There are honourable exceptions, who know who they are – to all of you we say thank you, we will not forget."
Some Scottish clubs have urged caution over kicking off the season without gate income, with COVID-19 restrictions over large gatherings still in place. This has led to the discussion of clubs going into 'hibernation' until they can trade successfully without risking the future of the business.