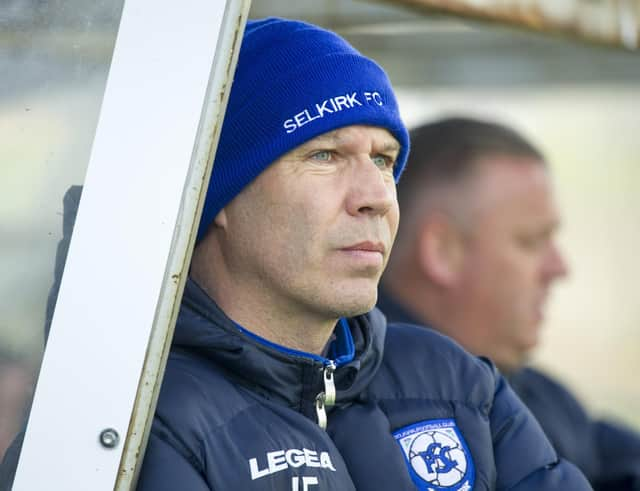 The new Falkirk development squad will be established this summer with Ian Fergus as head coach with the support of Gary Holt.
Fergus, a double UEFA A Licensed Football Coach, has worked in elite youth and academy coaching across Scotland with the likes of Hibernian, Hamilton Academical, Hearts and Dunfermline Athletic.
He also has first team management experience, having previously been in charge at Selkirk FC while the Borders' side were competing in the Lowland League.
Fergus has also worked in the US at youth club level and high school coaching as well as delivering extensive private coaching clinics.
He has also delivered coach education CPD programmes in Denmark for the Danish FA and delivered coaching programmes in Norway, Belgium, Netherlands, Thailand, Canada and across the UK.
In recent years he has visited Juventus, Inter Milan and Atalanta in Italy as well as most of the top academies in Scotland and England to further his own education and personal development.
The new Falkirk development squad, which will be established this summer, will have Fergus at the helm with the support of Falkirk's Sporting Director, Gary Holt.
Initially operating on a part-time basis, the new squad is committed to recruiting promising young players from across Scotland in the 16 to 20 year old age bracket.
Falkirk Chairman Gary Deans commented: "Facilitating the return of a new youth development programme has been one of the key strategic aims of our new Board and we are delighted to have been able to attract a coach of Ian's calibre to lead our efforts.
"Falkirk has had an excellent reputation and track record for youth development and this latest appointment is an important step in building a new system that gives young and talented players a future pathway into the Falkirk first-team."
Sporting Director Gary Holt added:"What we're building is a pragmatic programme that will give young players the opportunity to play and impress with a view to earning a contract with Falkirk Football Club.
"I have known Ian for a number of years and it's no exaggeration to say that I believe he is one of the finest youth development coaches in Scotland.
"We'll spend the next few months and into the Summer recruiting a squad to take part in an exciting games programme."