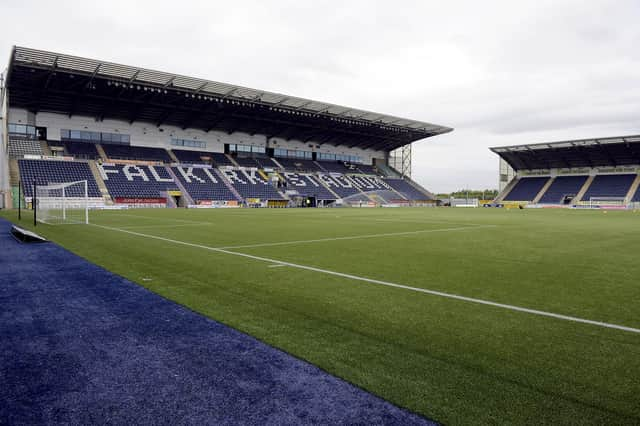 Both teams play at The Falkirk stadium - but which will be the home side when they play their friendly?
East Stirlingshire will face Falkirk at The Falkirk Stadium in the first friendly of a series of warm-up exercises for both sides.
The Falkirk Herald understands that, in total, the Bairns plan to have five bounce games before kicking off the season proper with the Betfred Cup group stage match at home to Kilmarnock on October 6.
Arrangements still need to be ratified by the Scottish Football Association and Scottish Professional Football league before the friendlies can take place, but the Bairns are believed to be lining up four other senior sides within the next month.
As all test events for the return of crowds have been focused on the Premiership, the games will all be played behind closed doors.
They are likely to come within the final few weeks of the month, as match practice intensifies away from the fitness training element of early pre-season.
David McCracken said: "We've been waiting for the guidelines for friendlies. The regulations are there for a reason and we'll just work round about them.
"We'll wait and see but we wouldn't be jumping into games at this stage of training anyway. We have preset some dates and, from the looks of things, only one of them is maybe going to be unsuitable and we are hopeful for the others. So we will wait and see what becomes of it and try to get some games in when we can.
Andy Rodgers assistant manager of East Stirlingshire. Picture Michael Gillen.
"We dont want to wait too long, or leave it too late, so we want as many games into the boys as possible before the first Betfred game, so the quicker they can be organised and played, the better, to be honest."