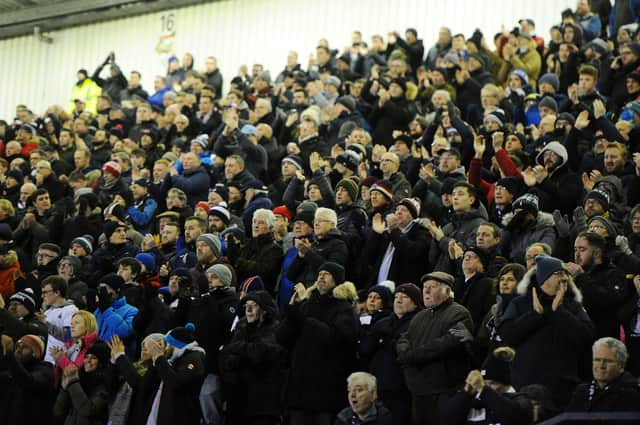 Falkirk fans. Picture: Michael Gillen.
A new official fan association will be formed and a share issue launched, placing more representation from the terraces in the boardroom.
The plan is still in its infancy, but chairman Gary Deans hopes it will creat "more balance in the boardroom".
He added: "At the upcoming AGM shareholders will be asked to vote on new Articles of Association for the Club which will, amongst other things, enshrine supporter representation on the Board and remove all references to the Major Shareholders Group."
He also noted that some of the MSG are in the process of selling their shares while others have welcomed the new struicture and diluting their holding in the Bairns.