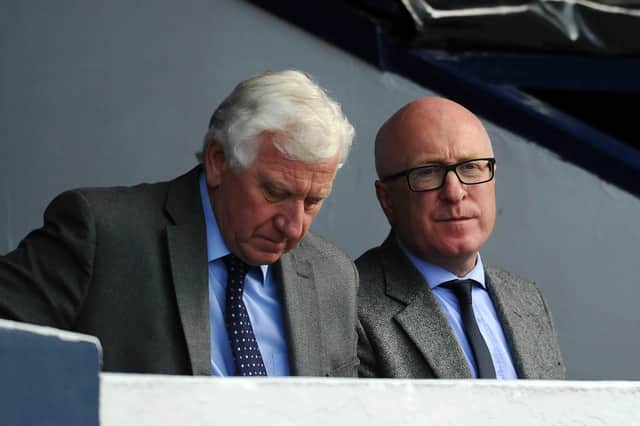 Falkirk chairman Gary Deans. Picture: Michael Gillen.
Comparing the current SPFL resolution impasse to a 'Rubik's Cube', the Bairns supremo believes members must address money separately from the on-field football matters like declaring league positions, and discuss league reconstruction independent from both.
The Bairns voted against the resolution but chairman Deans also sent an accompanying letter to the governing body encouraging the matters to be addressed one at a time – and with a view to next season as well as resolving the current term.
He explained: "We said we need to separate the issues. There's the issues of money that clubs need and getting that to the clubs especially those who need it.
Gary Deans has compared the problem-solving scenario to a Rubik's cube - easier to address one by one. (PATRIK STOLLARZ/AFP via Getty Images)
"There's uncertainty over what would need to happen to distribute that cash.
"That should be separated out from the football implications of finishing the league and separately league reconstruction.
Trying to put these altogether is trying to unscramble a Rubik's Cube. Take them one side at a time and you can solve or resolve these issues and discuss.
"Having them all collated together is really difficult to get there."
Another SPFL board meeting was scheduled as The Falkirk Herald went to press after the members failed to reach the necessary voting numbers to pass last week's proposal to end the league seasons outwith the top tier. That will pass or fail based on how Dundee decide.
But further discussion, and simplified for clarity, is required says Mr Deans, and with a view to next term too as well as the issues affecting the wider world caused by the COVID-19 crisis.
"We've had a disrupted season and there is a possibility of another disrupted season 2020-21 too," he added.
"How do we be as fair as possible to clubs and get all clubs through this as best possible situation?
"Standing back from football and look at what we are voting for. Can we really vote to relegate some clubs and in all likeliehood causing redundancies at these clubs - at this time with all that is going on? That seems wrong when government support is all about keeping people in jobs and we are voting to make cuts at clubs.
"The solution means looking at what might happen next year as much as this current season. We need to get people, everyone, through the crisis."