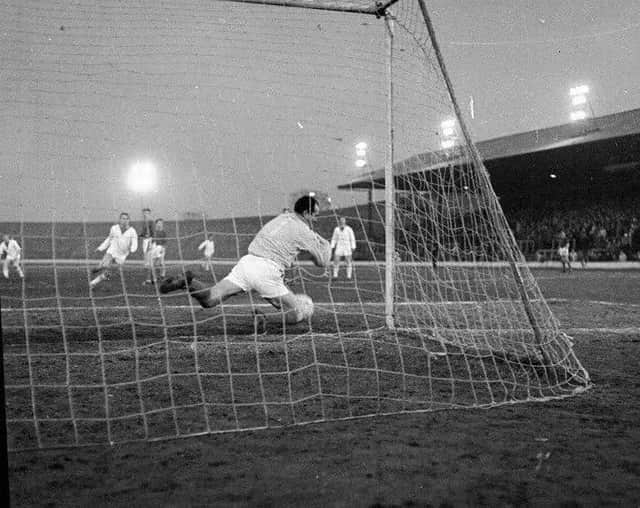 Mystery Picture: What is the venue in the picture?
THE SOUND OF SILENCE: After watching the televised games for the past few weeks, what do you think? It must be difficult for the players, but the televised games have proved that football without fans just isn't the same. The fake noise and recorded cheers, chants and boos are a good attempt, but after the drinks breaks, multiple substitutions and games every hour -on the hour- many are changing the channel. Homes Under the Hammer seems livelier.
MYSTERY PICTURE: What is the venue pictured?
COMPROMISE SOLUTION: The Hearts/Partick saga rolls on and we await with bated breath the outcome of the "independent tribunal". Will they be vetted for experience, knowledge, impartiality, and objectivity? Will their attire be scrutinised for any hint of maroon, yellow and red? Will there be a gender balance? Listen carefully and you will hear the cries from the long-suffering supporters who have been completely marginalised. Not to mention the furore from the other clubs as Hearts and Partick might receive a financial compensation enabling them to run riot through the Championship and League One, respectively. Maybe an appeal against the outcome of the appeal against the decision?
PRE-SEASON WINTER TRAINING: I imagine the preparations for the new season will be quite different from the usual friendlies and trips to exotic locations. It might be better to go to an Alpine setting or a trip to the Polar Regions. If we start up again in October behind closed doors, and fans can watch from the comfort of their armchairs, will they be ready to come out in deepest, darkest January for a return to the real thing, albeit socially-distanced?
RUNNING A BUSINESS?: Many are predicting an end to exorbitant transfer fees and sky-high wages for players in the so-called "Greatest League in the World". Yet you hear of some outrageous situations, notably at Arsenal. Allegedly, Pierre-Emerick Aubameyang is looking for £250,000 a week and a three-year contract at the club. He is 31. There are reports that the London club are offering Thomas Partey three times his Atletico Madrid salary to move to The Emirates. This is the club who have a 31 year-old guy sitting on the bench, or in the stands, earning a salary that dwarfs that being sought by Aubameyang and who has had 18 periods of illness or injury since joining the club in 2013. Meanwhile, Wigan look like going under, after going into administration and facing a 12-point penalty.
YOGI UNLEASHED: The coronavirus has certainly given the podcast a new prominence in the media and one of the most entertaining was the Si Ferry "Open Goal" feature on our former manager. The Latapy stories are brilliant. The Falkirk series, "Walking Down Hope Street" is well worth listening to- especially on a long car journey.